The truth is there really isn't much more I can say about Norwegian Wood, having written about Angie's work so often and I feel I actually know the girl really well.
She showed me her new SS10 collection which is prints and patterns in the extreme. The whole collection has a very strong craft feel to it.
Her bold pattern mixing is tempered by ensuring the tones are subtly complimentary, thus negating any of the 'I've just fallen into my wardrobe and came out wearing what stuck', which happens more often than not when prints are layered to excess.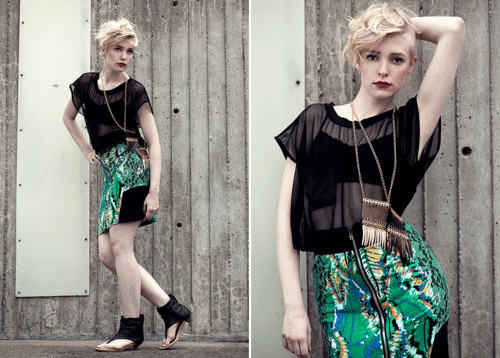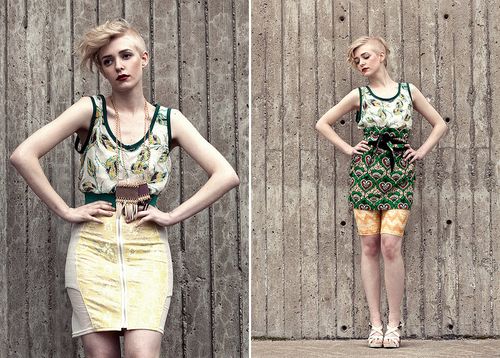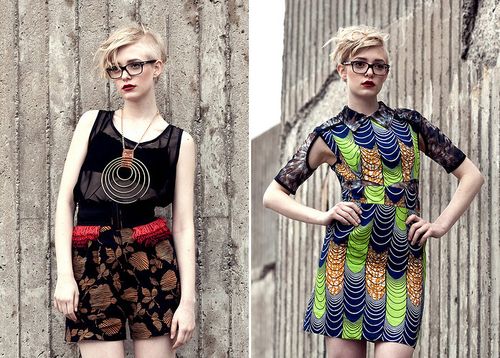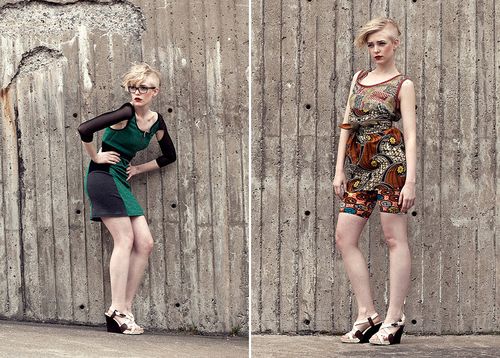 I especially love her inspiration behind the collection which she explains thus:

"Basically I was inspired by a group of local ladies from an old neighbourhood I used to live in. The area was a little rough, especially the main high street (where my apartment happened to be). It was very grey, rundown, lots of concrete, few trees. But there were these ladies who would get all done up in traditional dress on Sundays to go to church. I was always mesmerized by the bright graphic patterns of the West African wax cloth fabric used to make their outfits, contrasted against the ugly grey background of our area. They were so happy and excited to see all their friends and although I'm not a religious person, I could see that their religion and church was VERY important to them. It immediately would put me in a good mood, and I never forgot that. So that was the main inspiration for my spring collection"

The collection does have a very optimistic feel to it. It's also a natural progression to her lovely AW10 collection which saw a strong emphasis on texture and the movement towards a more visual approach with prints aplenty seems to be a natural flow from one collection into the next.
Queen Michelle