The last time I wrote about designer Ana González' label, Ana Locking, I was utterly enticed by her delicious colour palette.
This season she's done it again - a feast of colour to delight the eyes. Her painterly prints are manic in a very good way, and her peaches and cream colours are given an edge with geometric shapes, trims of black, sharp shapes and jutting hip details.
Her contrast in fabrics seems to be the magic that allows such brightly clashing colours to work so well, without being costumey.
We see details like patchwork which is literally patches of fabric held together with open stitches. It gives us a little glimpse into the many pieces that go into making up a dress too - the pattern is laid bare for us to see.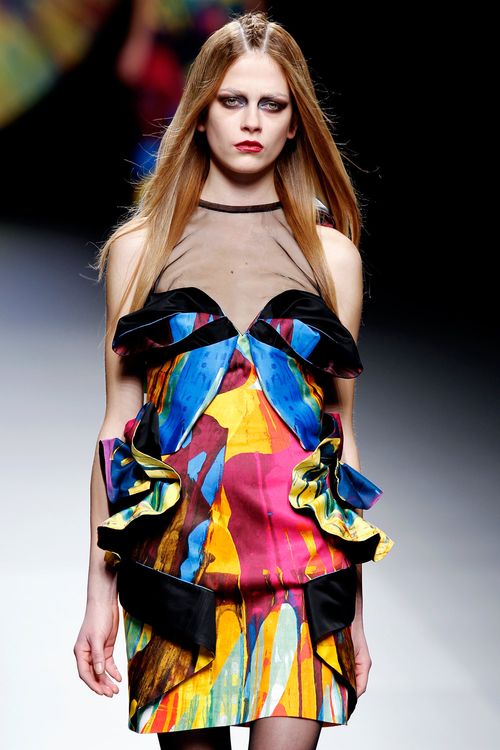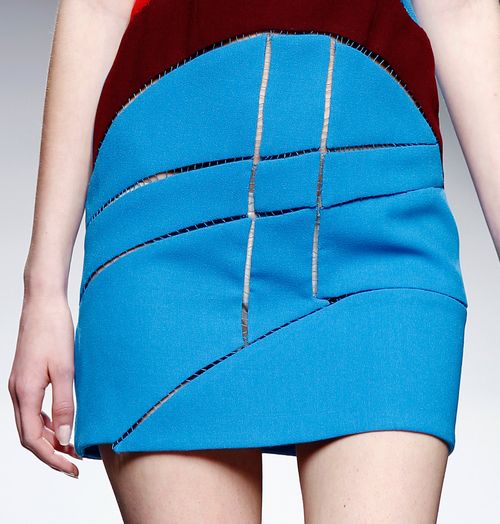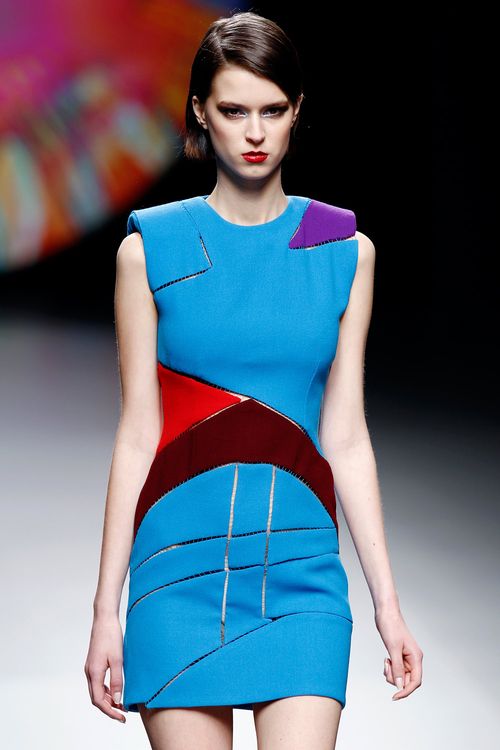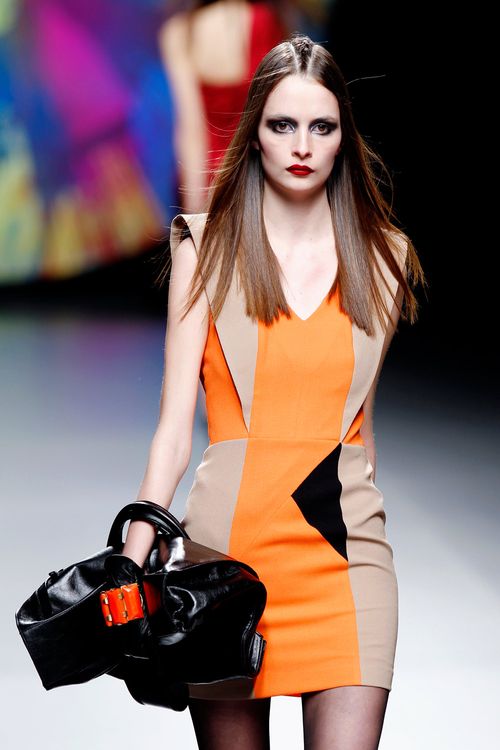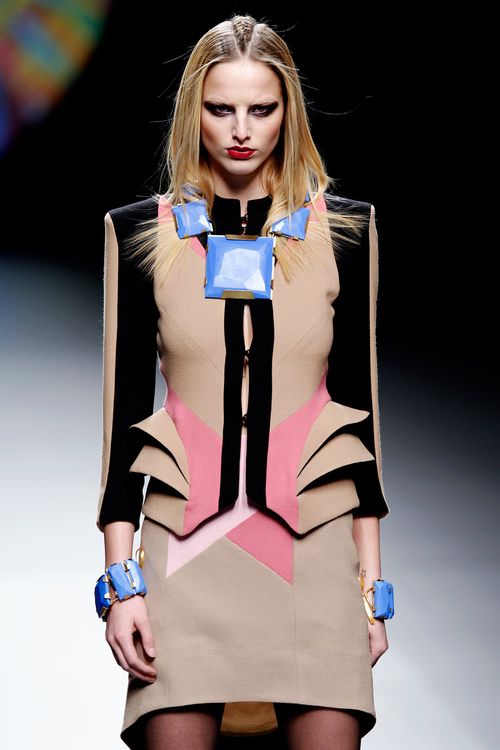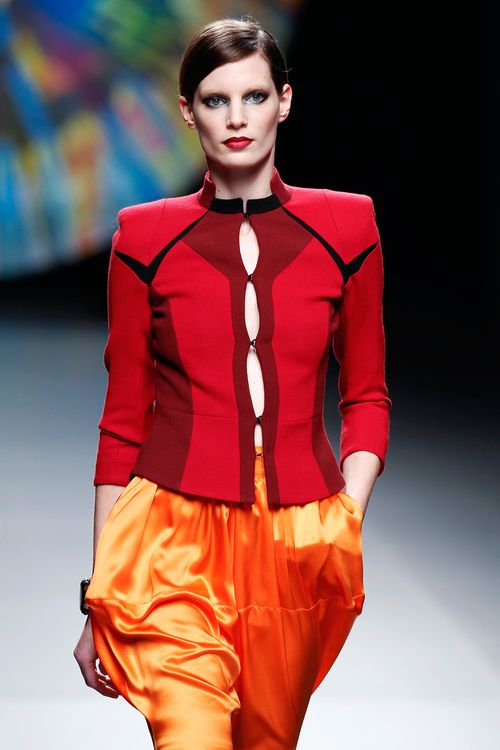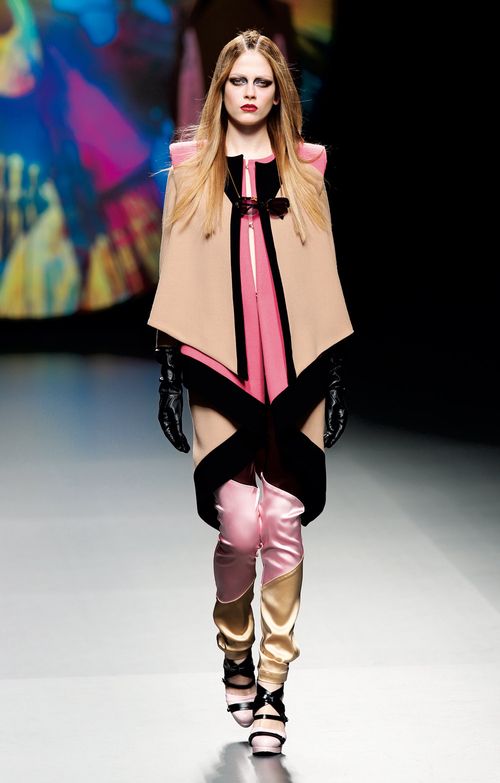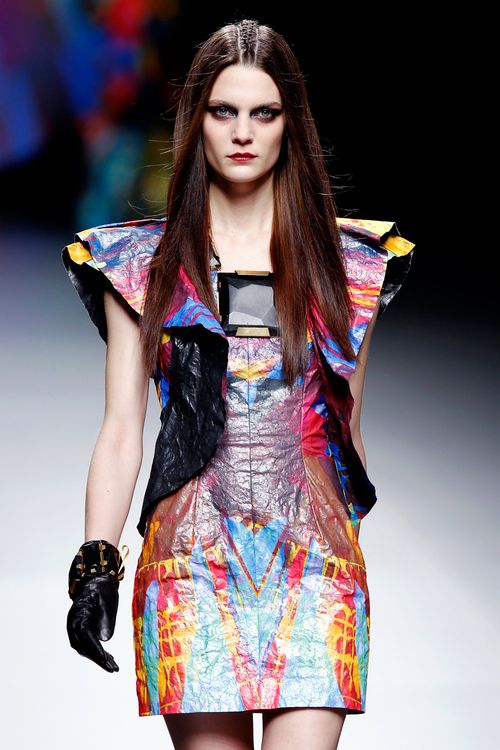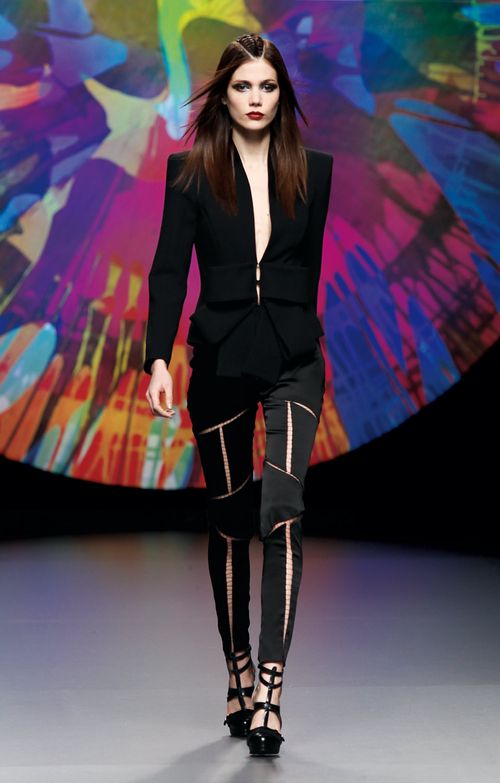 I can't imagine a better way to do away with the dreariness of Autumn weather than to encase yourself is bright jewels colours and prints like these.
Queen Michelle