I own the most magnificent earrings, possibly in the history of the world. OK, the most magnificent earrings in my world. They come courtesy of Owlita and they are a whole bunch of feathered gorgeousness I find myself struggling to describe.
I don't usually wear earrings, as most always end up hurting my ears, but how could feathers, even huge ones, hurt? They don't! And even if they did my love of feathers would make me wear them regardless.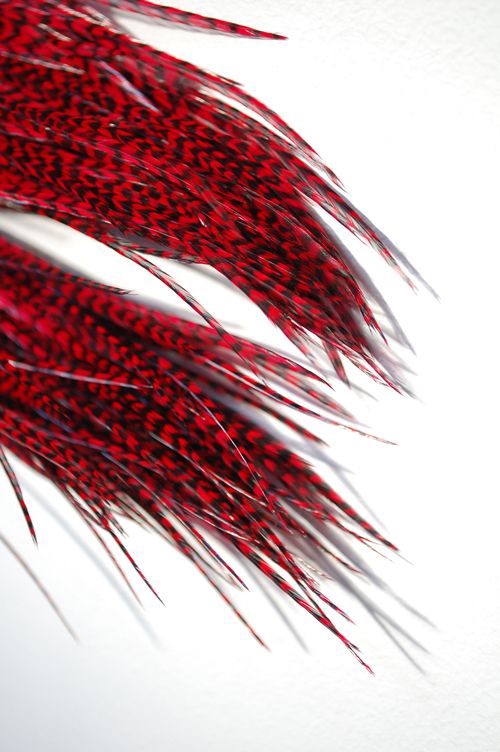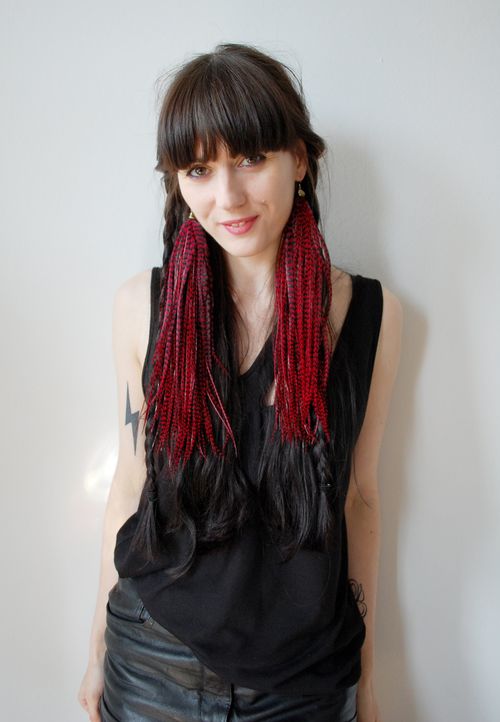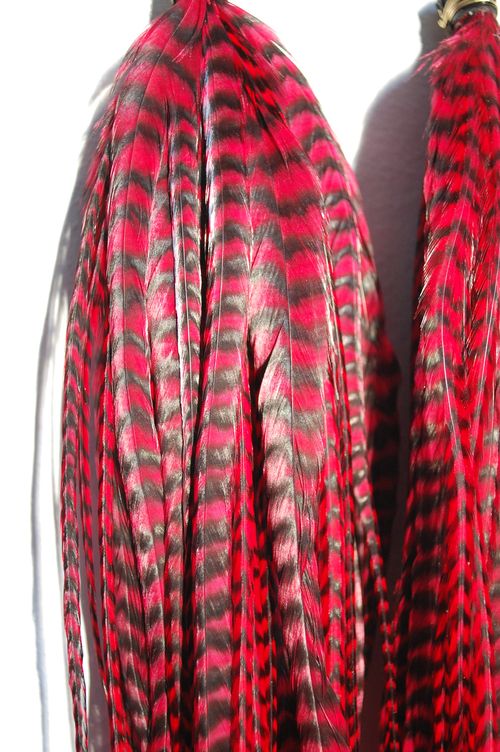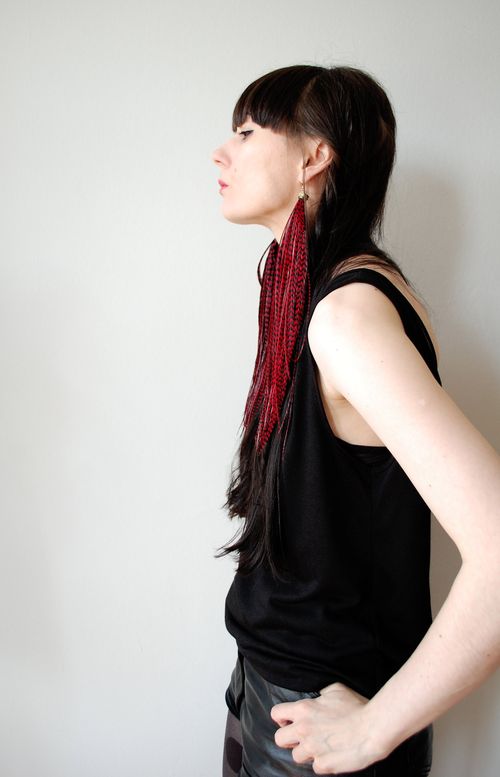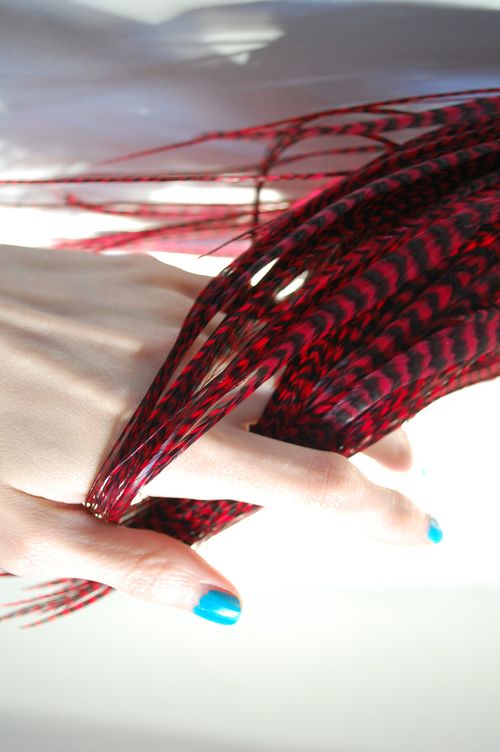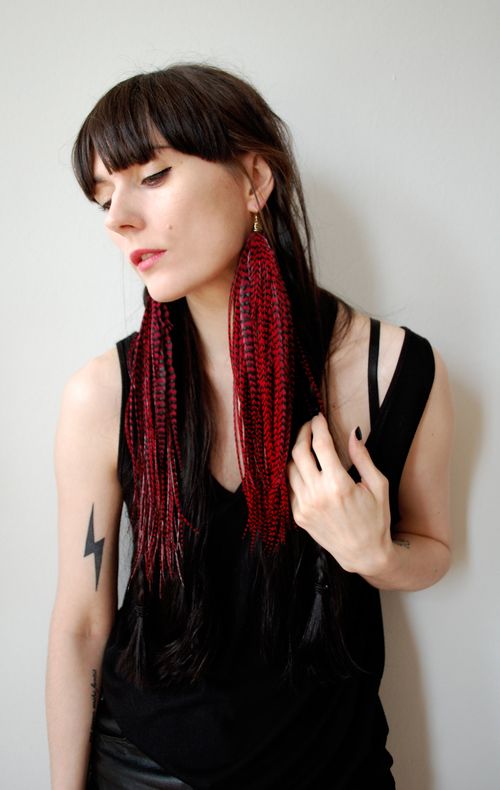 I love that they are so long and fine they mingle in amongst my hair. I want to collect all the colours.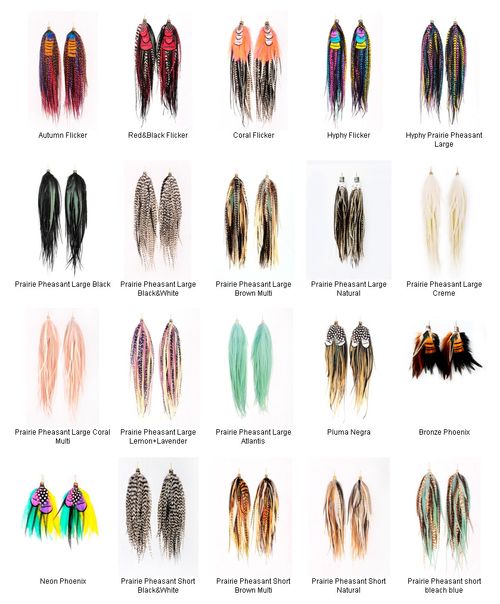 The red and black colour combination is fiery and a perfect compliment to my hair colour.
Owlita is easily the best thing to come out of Oregon other than the esteemed Lady Winona of Likey  of course.
Queen Michelle