On Sunday I decided I wanted to raid my wardrobe to see if I could work head-to-toe looks. Rather bizarrely I discovered it was florals I had most of. Shocked from Shawlands here!
I'm never one to shy away from excess and there were loads of head-to-toe looks I could have tried, but I stuck with three.
Head-to-toe fringes: H+M dress, Topshop leather skirt, River Island trousers, Marios Schwab shoes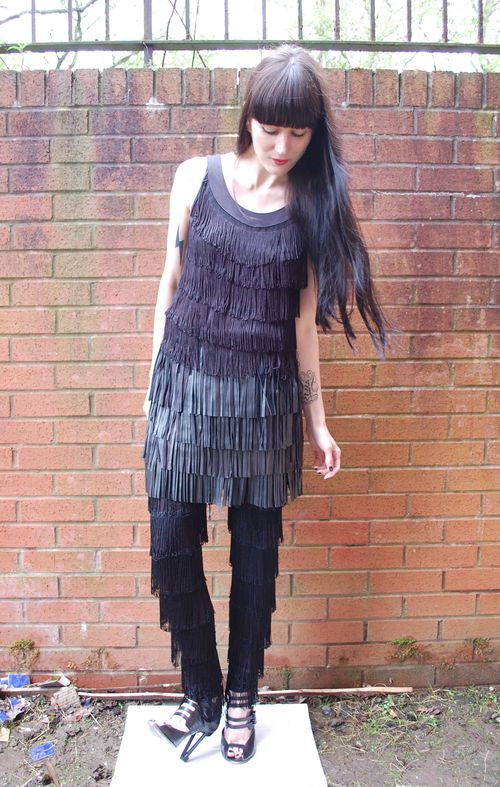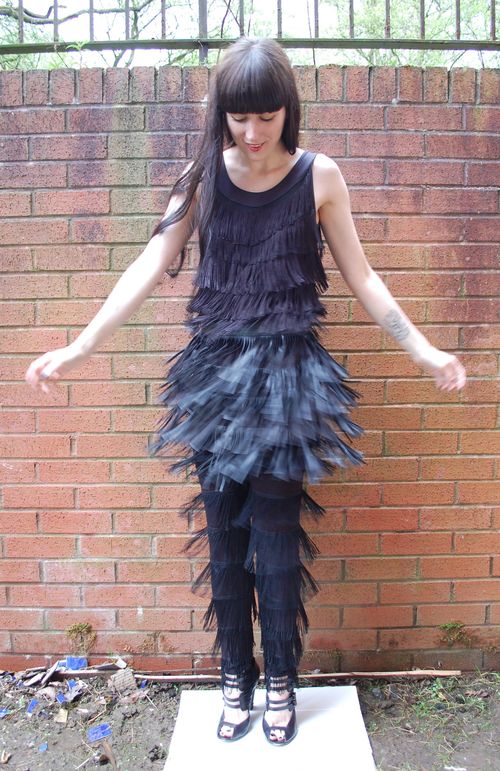 Head-to-toe florals: WhichGoose headband, Topshop blazer, DIY dress, River Island Tights, I Heart Norwegian Wood cycling shorts, All Saints shoes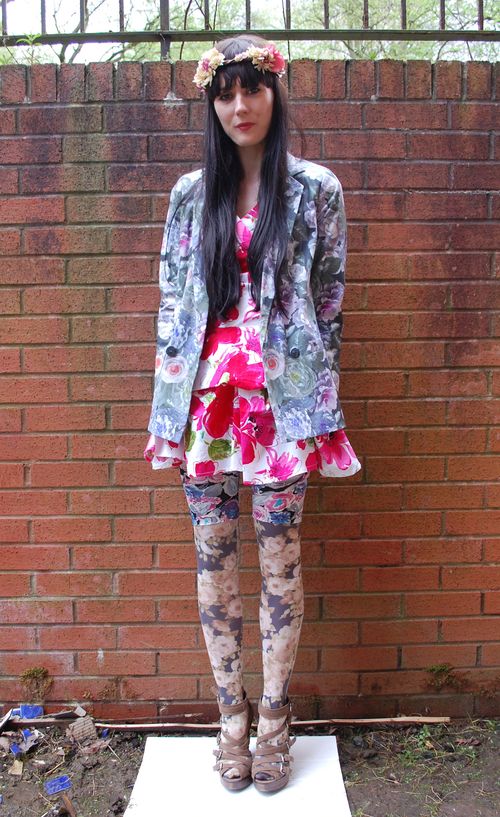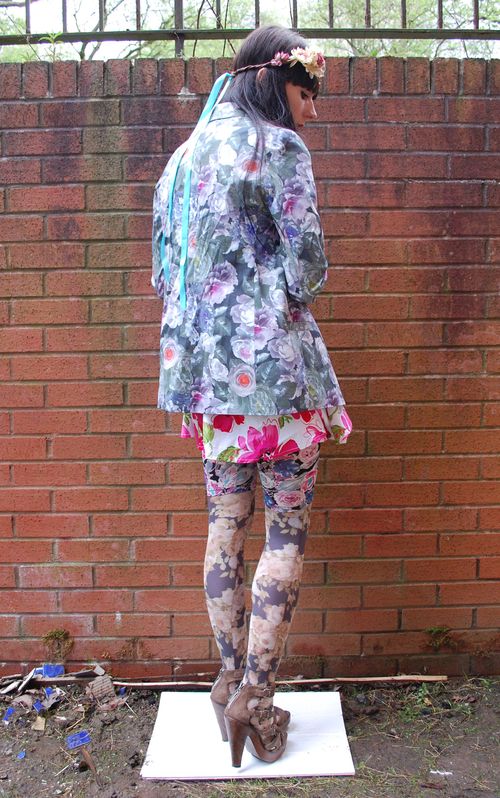 Head-to-toe lace: Random cream dress, Topshop leggings, DIY socks, Ravel shoes, cardigan from charity shop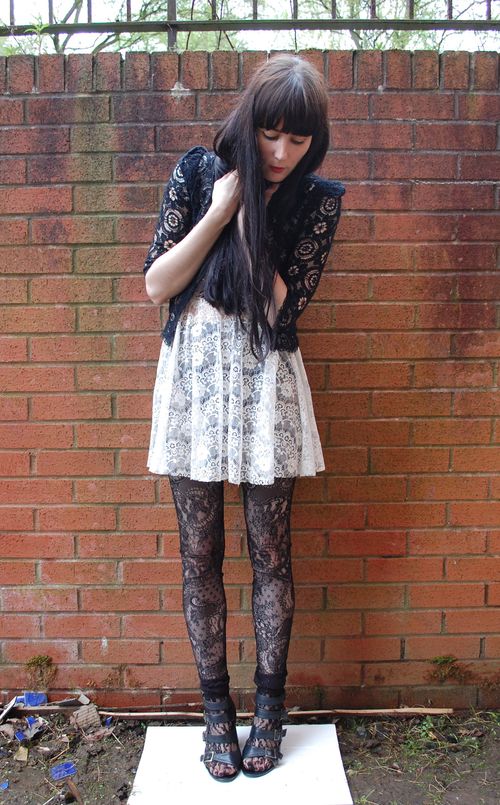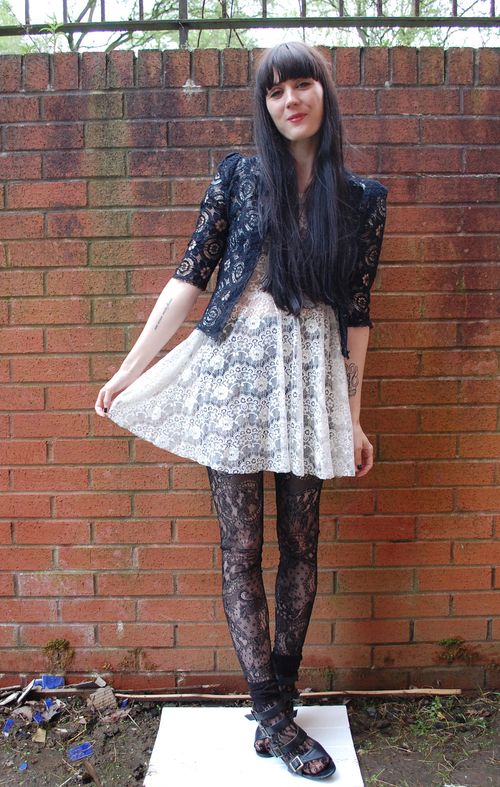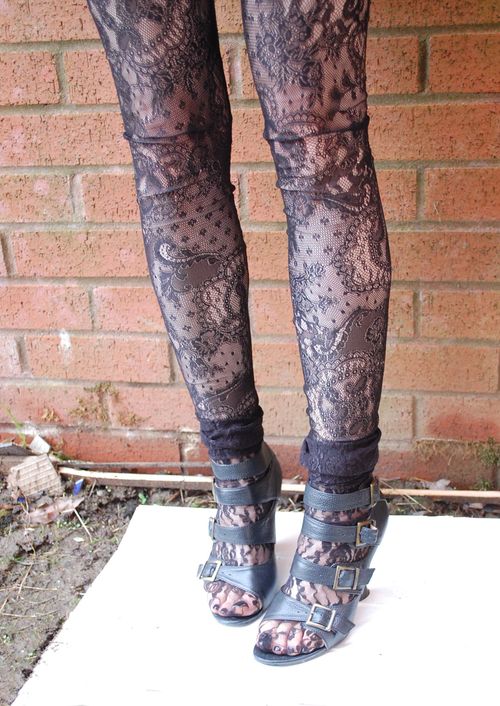 On further inspection of my closet I could have done head-to-toe sequins, single colour, stripes, sheer, tweed and leather. I decided to limit it to three for this post as Prince B and I had to rush down the stairs to the back garden, stealth style, every time we wanted to take a photo and rush back up before the neighbours caught us. Three was definitely our limit or else we have gotten busted!
Queen Michelle