I'm absorbing alot of illustration at the moment, hunting it out and admiring the talents of these wonderful creatives.
Illustration was never something I got to grips with as the detail often required to render a truly awe inspiring piece left my mind slightly boggled, and anyone who knows me will tell you I'm not the most patient of people so taking many hours to create very ornate work was never going to happen for me. Therefore I am happy to look on in admiration of others who can achieve that level of patience and attention to detail.
Currently it's the work of Japanese artist Yoko Furusho that has enchanted me. Her work is whimsical and innocent, glowing with cheer and optimism, two states of mind which for many, myself included, can feel very fragile at times.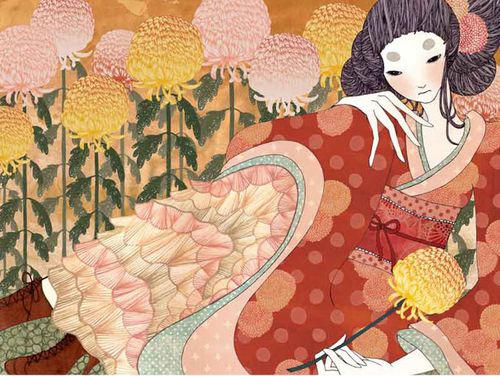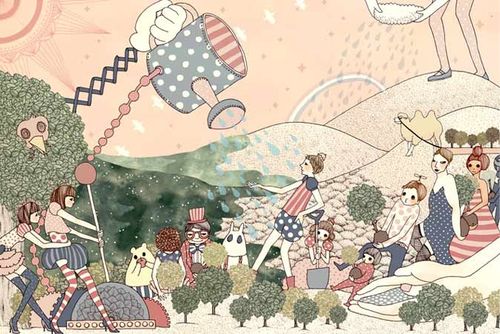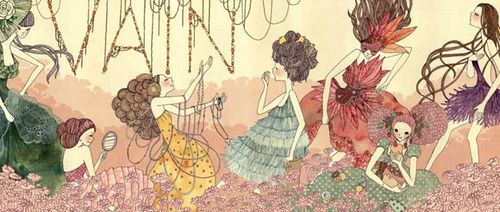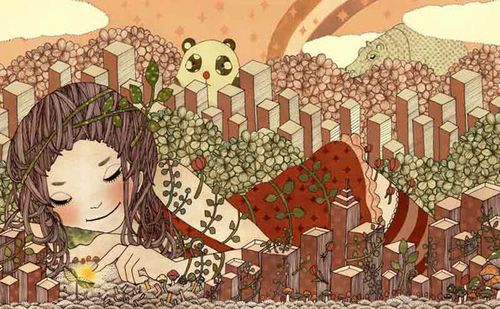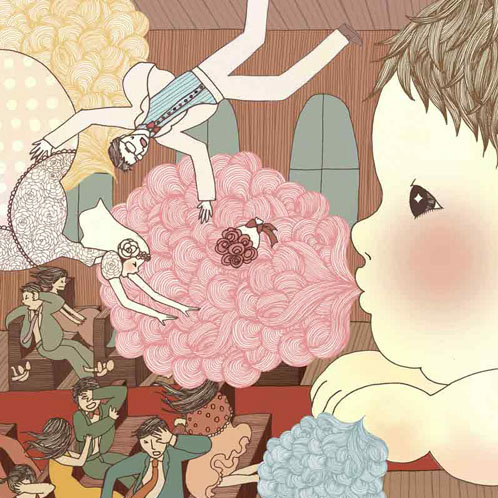 Her description of her work sums everything up perfectly:
YOKO FURUSHO was born in Tokyo. She moved to New York for studying illustration at School of Visual Arts. After her graduation, she started her career as a professional illustrator/artist. She likes to draw details, textures and patterns with ink and acrylics. She usually uses fashion as her inspiration. She is addicted to collect fashion magazines and she likes to see many dresses and cute textiles. Now she is working as an illustrator for many magazines and newspapers.

The textures, colours and patterns at play within her work do evoke a strong sense of fashion but take it a step far beyond. Beautiful.
Queen Michelle