My penchant for underwear as outerwear, such as wearing corsets over t-shirts or vintage girdles as belts, means I am continually on the lookout for suitable garments which I could utilise as everyday attire. Whilst the ordinary bra over t-shirt combo, a la Marc Jacobs, isn't exactly floating my boat, bustiers most certainly are. But good bustiers are hard to find sadly. Topshop have been creating long line bras which sit somewhere between a bra and a bustier and have more potential than a normal bra, plus they come in pretty florals which is always appreciated.
Last week I was having a nosey around Debenhams and I came upon a bustier version of the wonderful J by Jasper Conran bra I bought a while ago.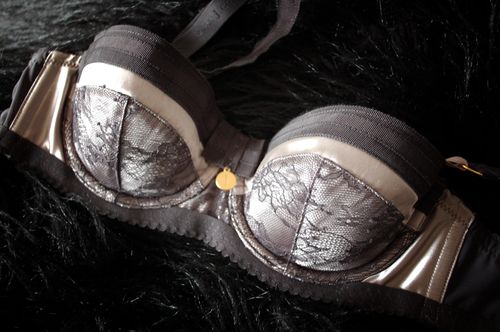 Not only that, but it was in the sale for £10.50! I had to have it of course. It's just lovely. I wore the outfit below on Saturday night.
Charity shop skirt, Topshop leggings, gifted belt, Aldo shoes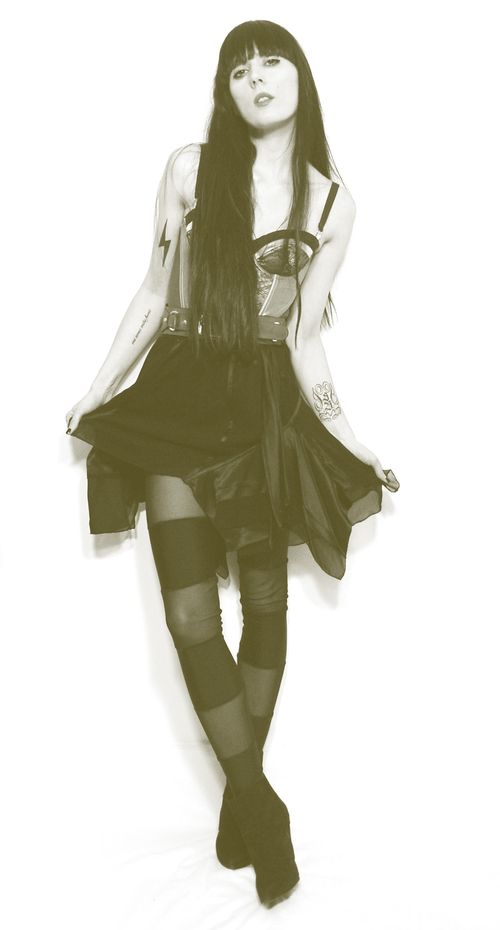 AA dress, DIY luggage belt, Urban Collection skirt, Topshop Leggings, Margiela boots, Topshop armwarmers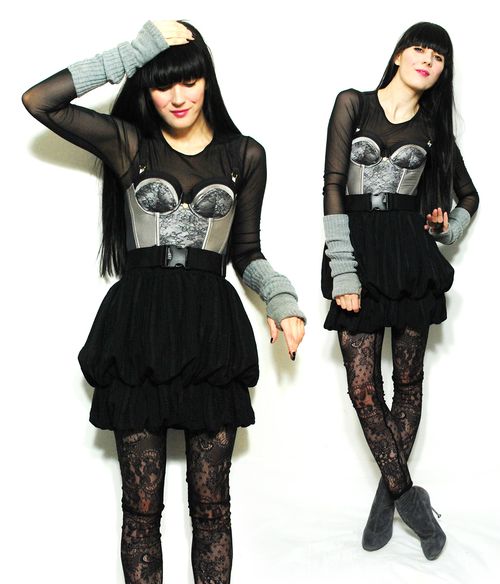 Vintage t-shirt and leather trousers, Topshop Unique boots, random belt

Queen Michelle