Nothing says Christmas quite like Reindeers.
I love reindeers.
So much so, that earlier this year I got myself some antlers*! Not little bitty fake ones! but full on, I'll have your eye out type ones...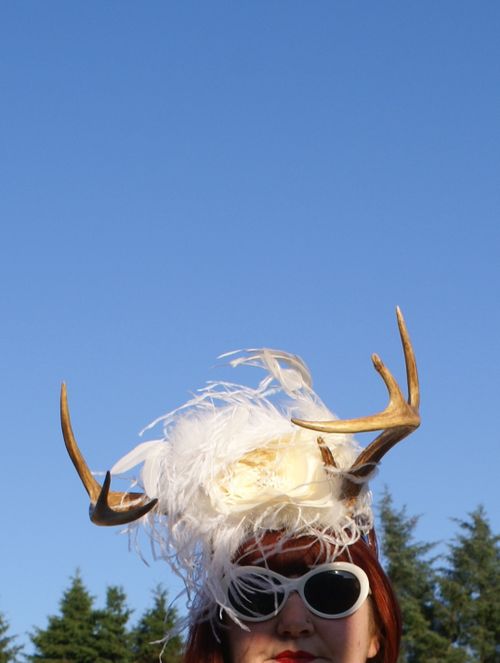 Maybe you would like some antlers too, but want to start small!
What better, than these little suede white clip ones. A steal at only $18.50 by 
lithefider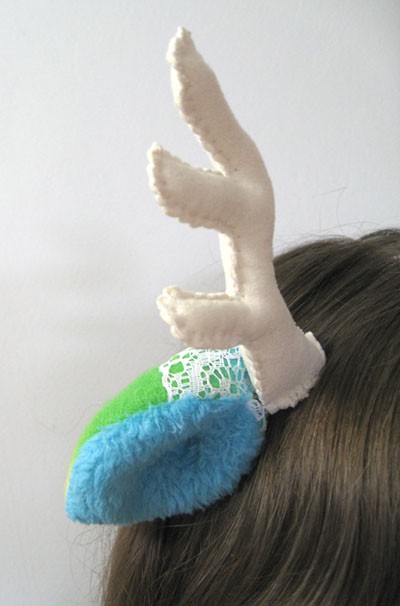 If you're still not sure about antlers, what about just popping a whole darling little dear on your head?

Like this pretty little headband called "Primrose Sanctuary" ($42)  by 
mythunderstood 
Queen Marie