At the weekend the Royal Vintage dressers (see them here) gifted me a marvelous bag of beautiful feathers to see if I could create something with them.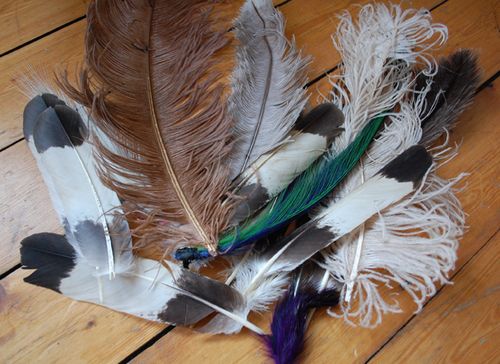 So, on Saturday evening I set to work making a feathered headband. I didn't quite realise how damned tricky it is to work with feathers, well more specifically sew them onto a headband. But I persevered until I had a headband of feathers and sequins to play dress up with.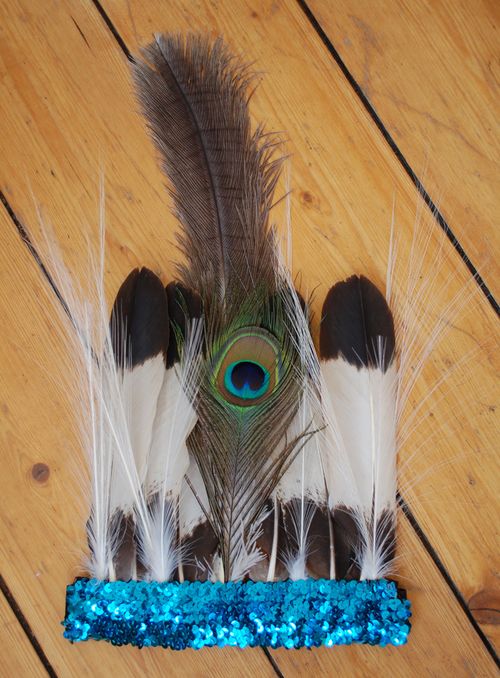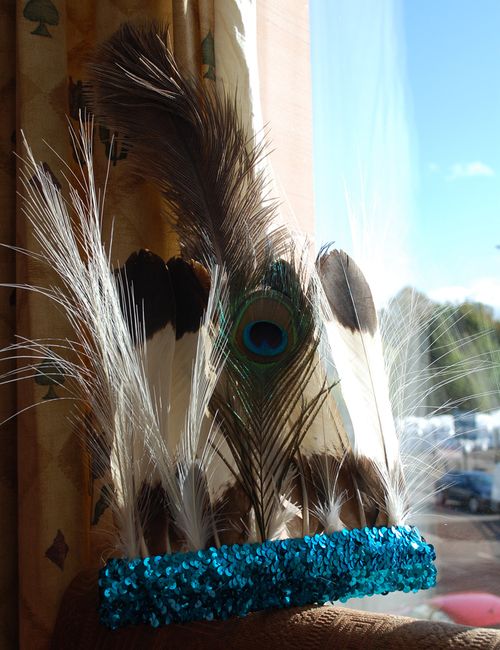 I really love this Topshop one but I simply can't justify spending nearly £30 for some feathers to play dress up.


Free is most certainly best! So I stitched and sewed my feathers and now I have myself a dinky little headdress with sparkles.
(I managed to take one photo outside but the workmen across the road were staring so much at the crazy headdress girl I ended retreating back indoors!)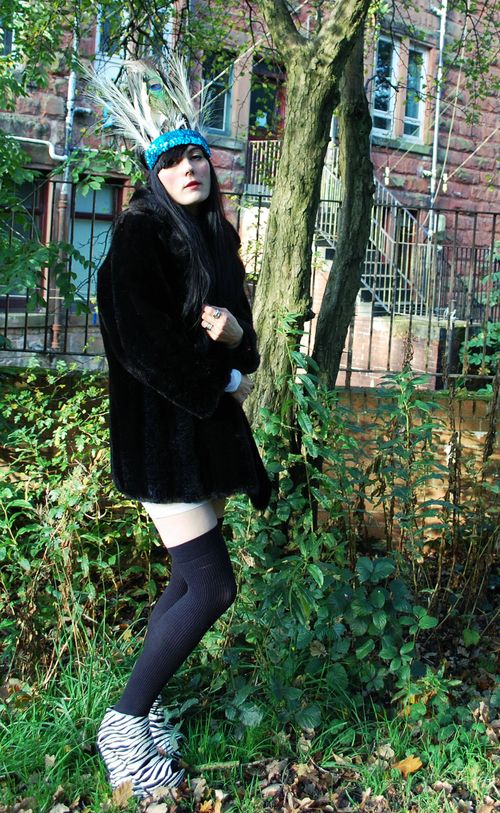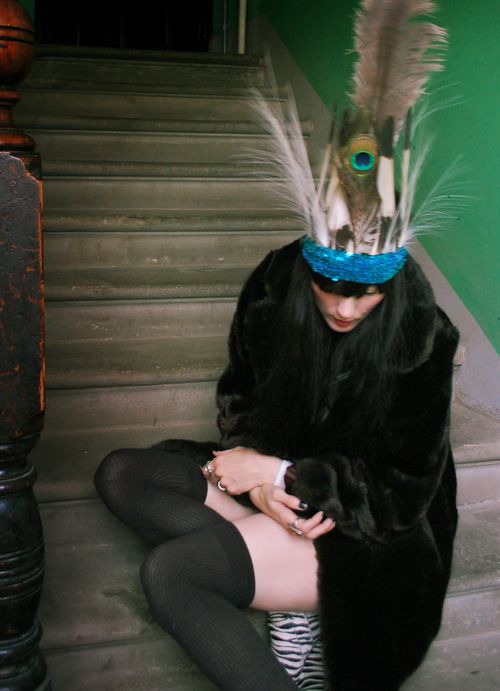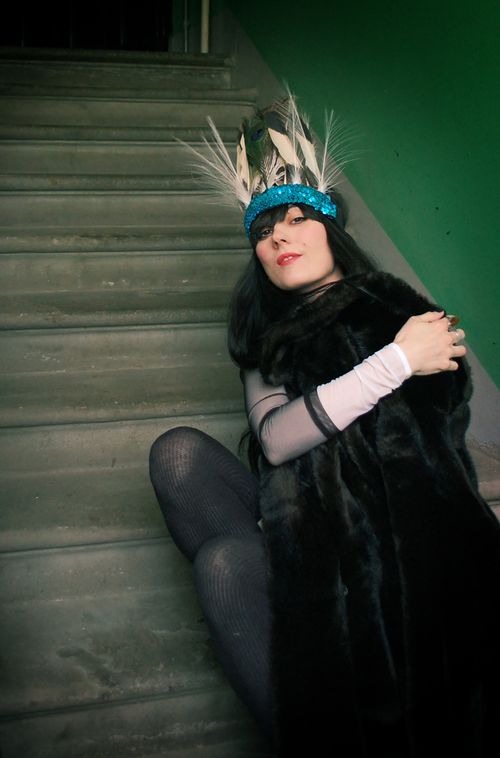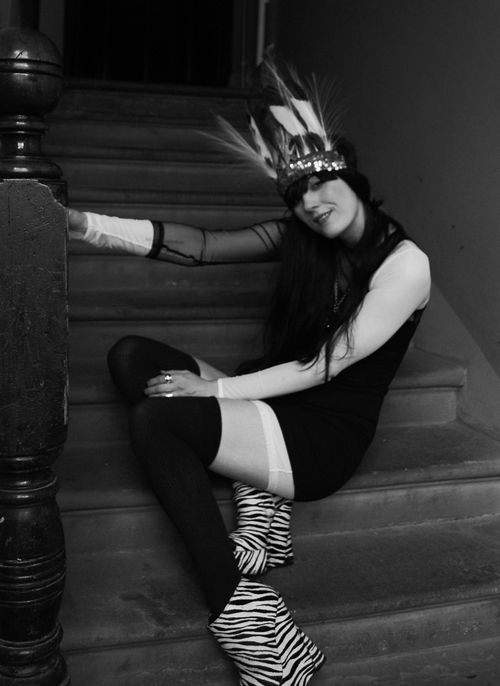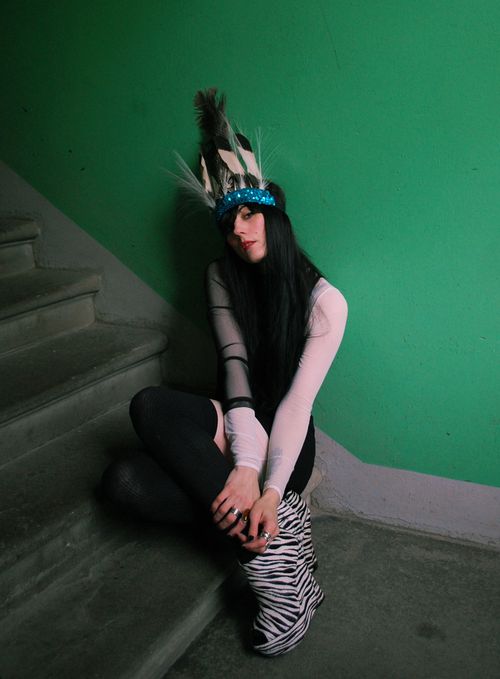 Queen Michelle