I like a little nosey around online store Lost At E Minor as it sells some strange little things many of which would be great as gifts.
I came across it when I was searching for the Knockout Cosmetics matte black nail polish, which they happen to sell. I haven't worn black nailpolish since I was 13 but this black, which is completely and utterly without sheen, makes black worth revisiting. Modelled here by the beautiful Karen O of Yeah Yeah Yeahs.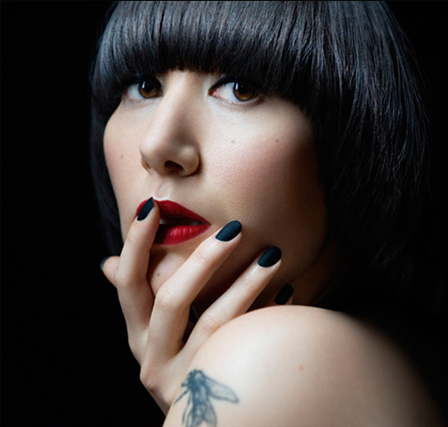 These two finger rings are gorgeous. You can choose between a fox, a cat or a dog.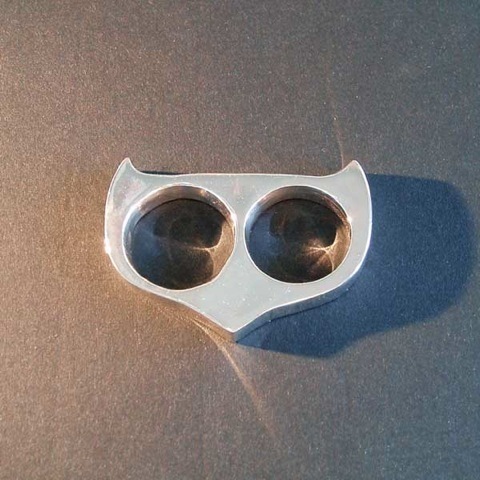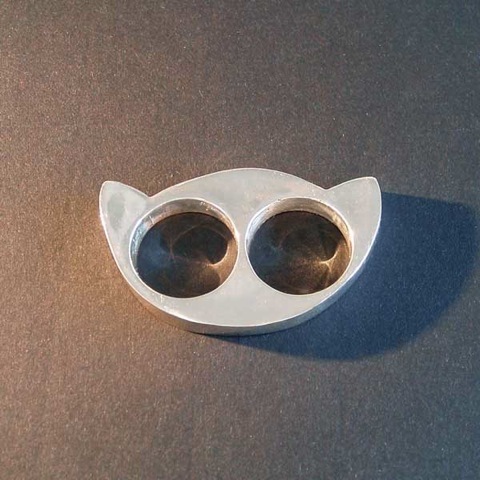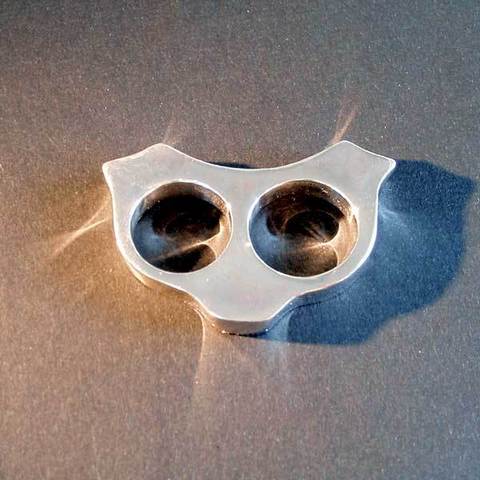 I naturally would choose the dog.
This trap necklace looks deadly. Thankfully no bears were harmed in the making of this necklace!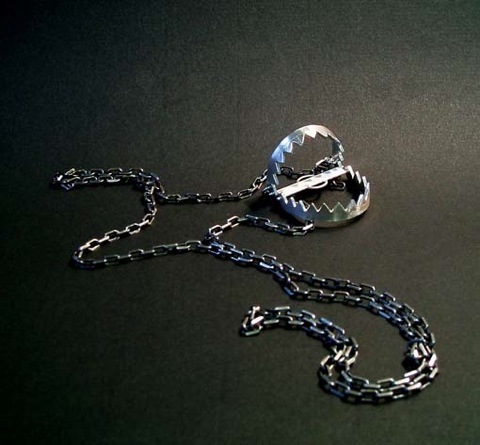 The series of felted bears by Japanese artist Suzuki Mariko are superbly cute. I especially like this pair sitting on the sofa.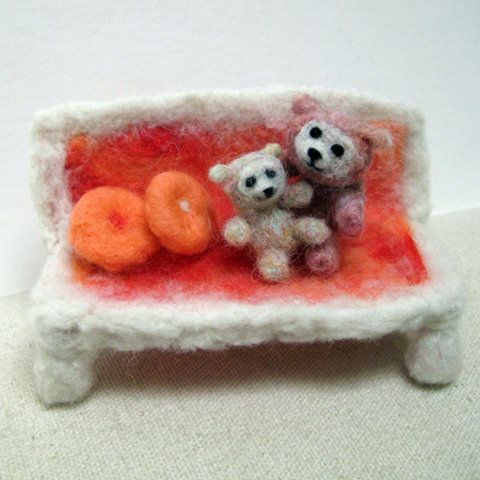 Queen Michelle