I have very vivid dreams.
In one of last nights, I was at a very bad afterparty when my good friend G.Ape turned up with a very strange new haircut and a large group of people he had to look after. The group included Liza Minelli and Madonna who were filthy drunk and started tearing the wallpaper off of the walls...
I also have nightmares. No surprise that they usually happen when I feel stressed or upset. Normally I try to wake myself up but maybe what I really need is to keep a
'Nightmare Snatcher'
by the side of my bed.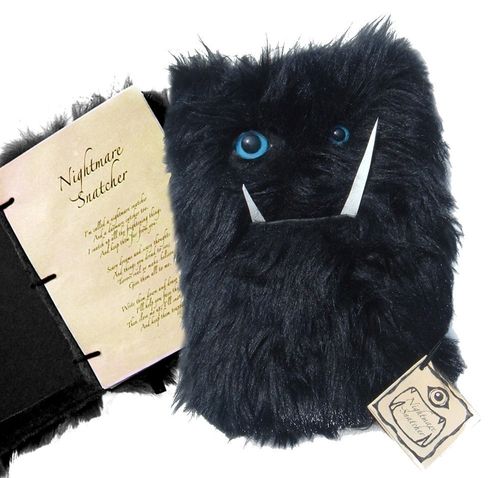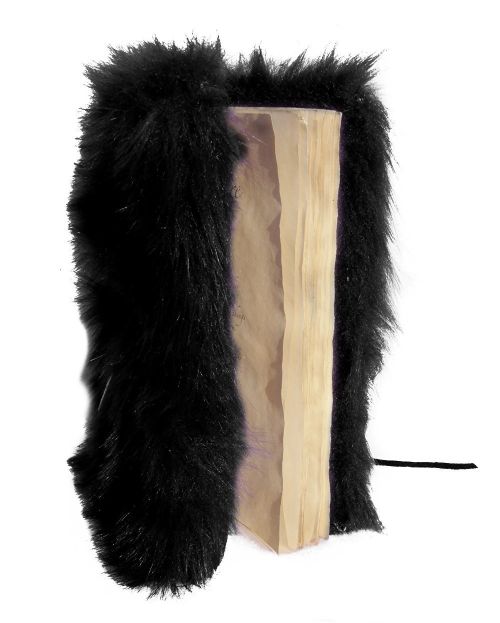 The 'Nightmare Snatchers' created by the talented Sarah Jane can be found at 
Spiderbite
 her etsy shop.
where she says -
"Furry and fearless, friendly but ferocious, these Nightmare Snatchers™ are the perfect journals for writing down and drawing out all that scares, frightens, and worries. You have only to recite the spell found at the front of the book, record your woes on their aged tea-stained pages, then mark your page with their long tail and your faithful friend the Nightmare Snatcher™ will eat your fears away."
Lucky for us, she has also thought about the worries and anxiety that can plague us during the day and created
'Worry Woolies'
"Small enough to accompany you anywhere, these miniature monsters will do your worrying for you. Just log your frets and cares on their understanding pages, and they will grant you comfort and peace of mind as you wander through the world."

Worry Woolie Notebook $15.00
I'm a worried Queen, so I had better get me one of each...
Queen Marie