I was quite curious to see what the collaboration with ASOS and Richard Sorger was going to be when I first heard about it.
Richard is famous for his highly embellished designs featuring, amongst other things, skeletons, animals and...fleas. After graduating from Middlesex Polytechnic he went onto work in Milan before returning to London and setting up a label with Benjamin Kirchhoff.
Then in 2004 he set up his own label and has collaborated with Meadham Kirchhoff and now ASOS.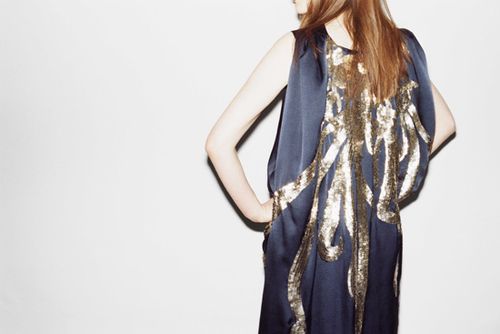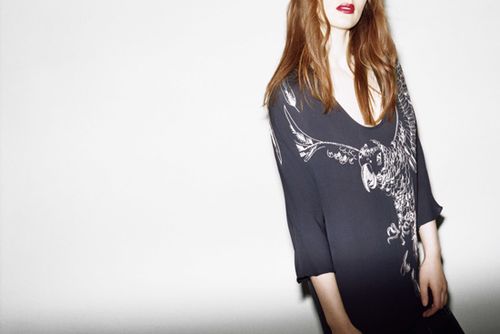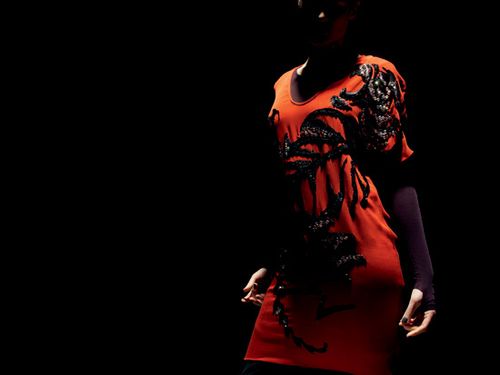 The work he has done for ASOS certainly isn't cheap, with everything priced over £100, so I'd be curious to see the quality of the embellishments. He, or they, have chosen the skeleton as the focus of the designs.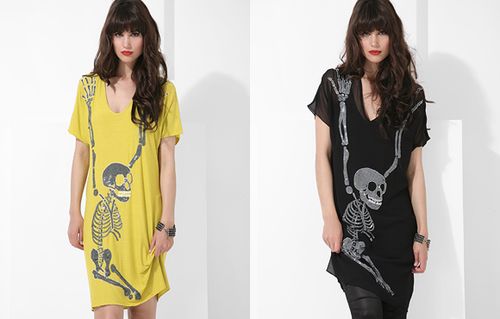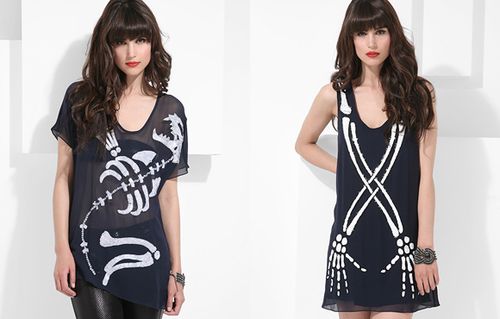 I actually love the first dress in both yellow and black because it reminds me of Samhain/Misfits but well over £100 for each piece is a bit of a sore one. That said the embellishment could be really good quality which is reflected in the price, but you have no way of knowing until you can inspect it closely. If the dresses went on sale I would certainly consider buying one but I suspect once my my ribcage dress arrives I'll be good for skeletons in my closet!
Queen Michelle