Hilary Laing is a Scottish designer I've spoken about before. Her designs feature cheery, colourful scribbles.
Her latest collection sees scribbled skulls and robots added to her designs. But even more exciting is that she's added her signature scribbles to tights! The red and purple ones are amazing.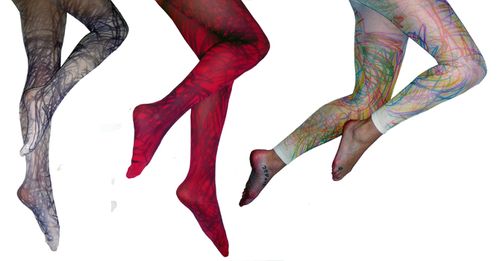 What about some robot knickers or a colouful skull scarf?


The headscaves with ring details are super sweet too.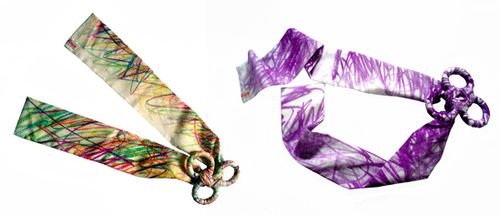 Queen Michelle