It came. The Norwegian Wood Ribcage dress Angie and I designed finally arrived. I opened the parcel with a mixture of excitement and trepedation. Would it fit me? Would it suit me? Would it ruin all other dresses for me forever more?
Needless to say when I opened the package and saw the huge zip first of all I knew there was no way I'd be disappointed on any level. It is, quite simply, a breathtaking piece of design.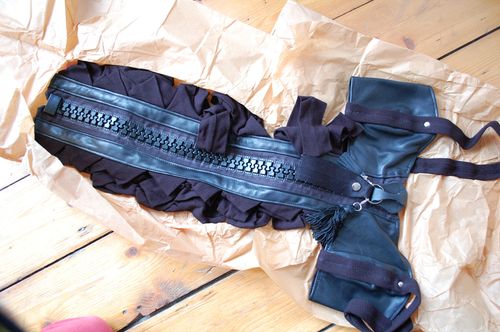 It surprassed even my expectations. The finishing on this garment is outstanding and, dare I say it, I think Angie has excelled herself with this one. She even included a pretty pair of floral shorts which actually work well with the dress too.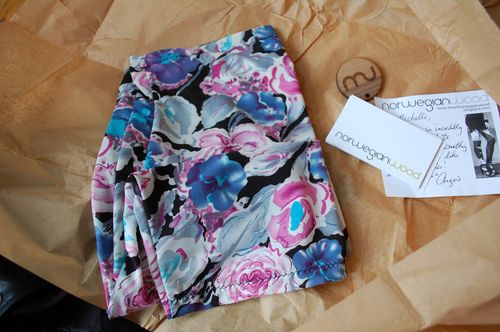 I haven't explored the dress fully as yet but with half an hours play time with it I can already see its potential to become my ultimate wardrobe staple.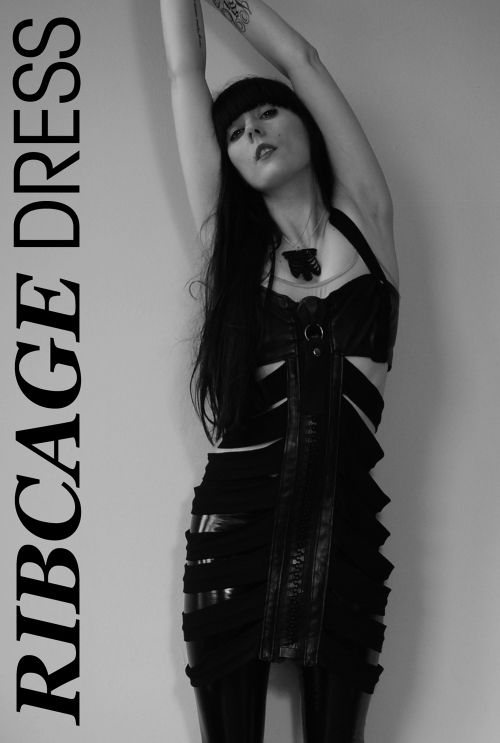 Every single bit of this dress hangs to utter perfection. I am only sorry my photographs do not do the design justice. It doesn't fit on my dress form sadly so I can't even show you it in proper detail and without my hair getting in the way!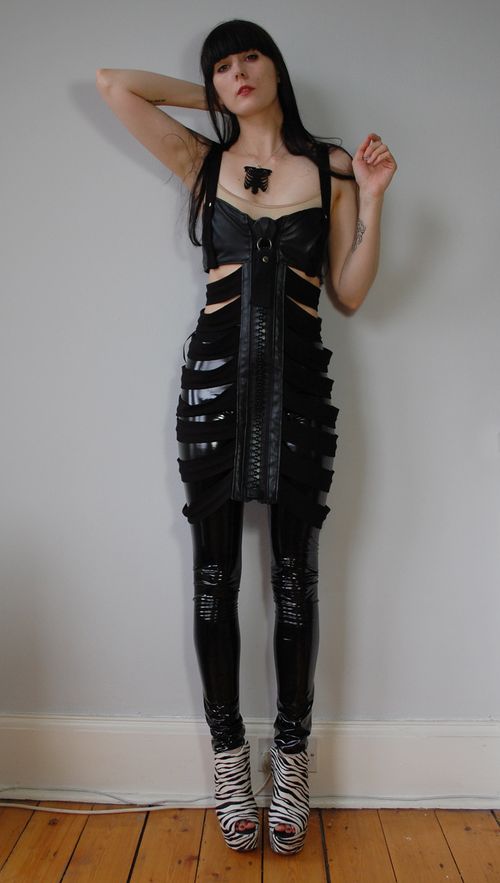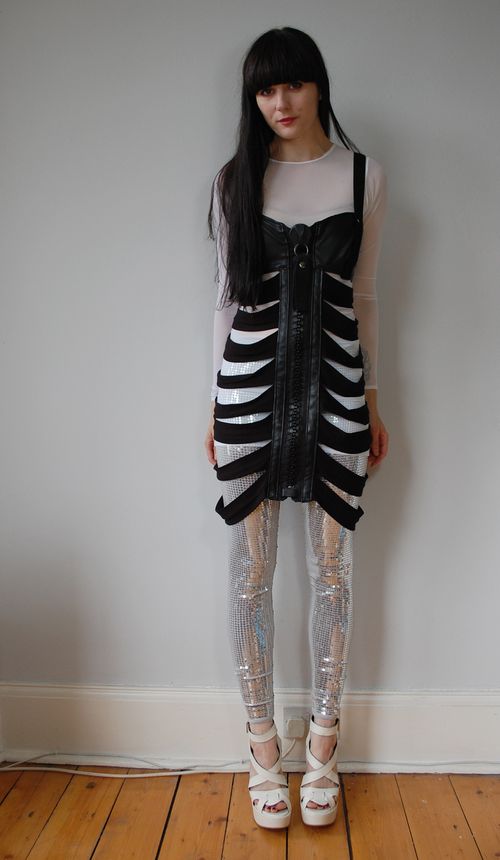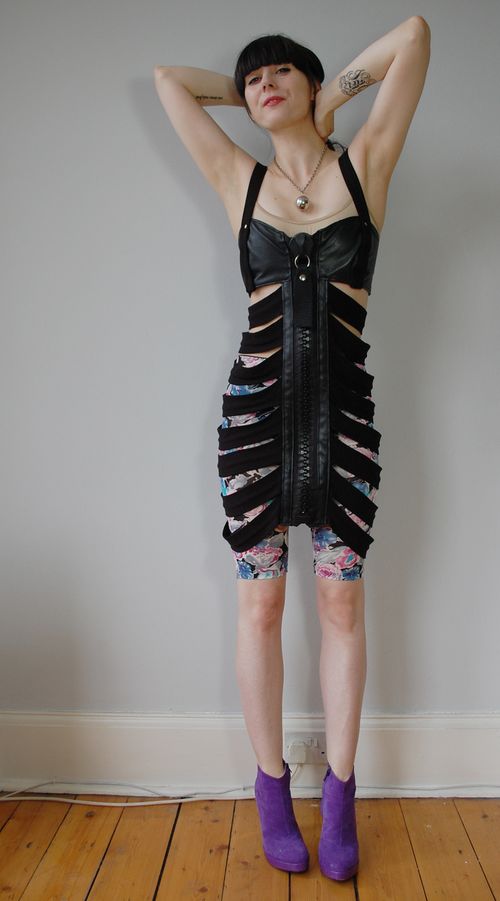 Edit: Added a back view.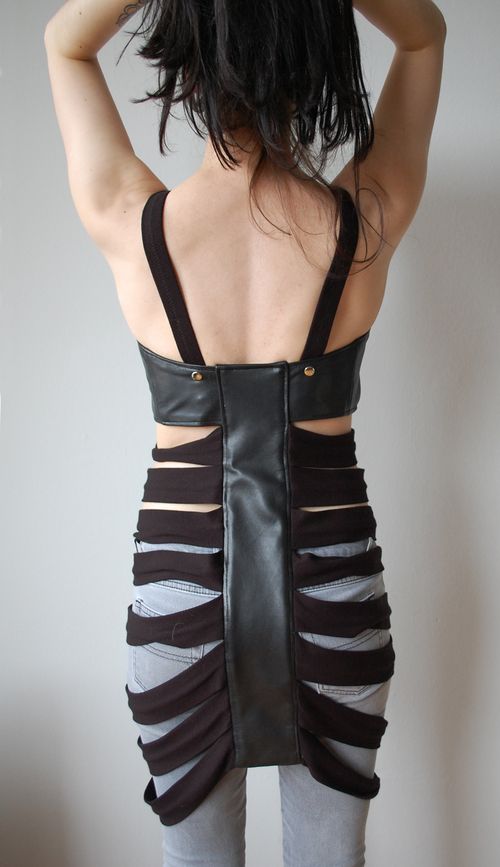 And it does indeed hang like a beautiful set of ribs.
EDIT: a few people have asked about where I got the giant zip. I did give a link to the site on the comment space on the original post but here it is again anyway:
http://orgxiii.org/zippers/
Queen Michelle