You may remember I featured the work of Australian designer Alexi Freeman a wee while back. Well after my post I was contacted by Alexi himself very kindly offering to custom make me a pair of his metallic mesh trousers from his forthcoming collection.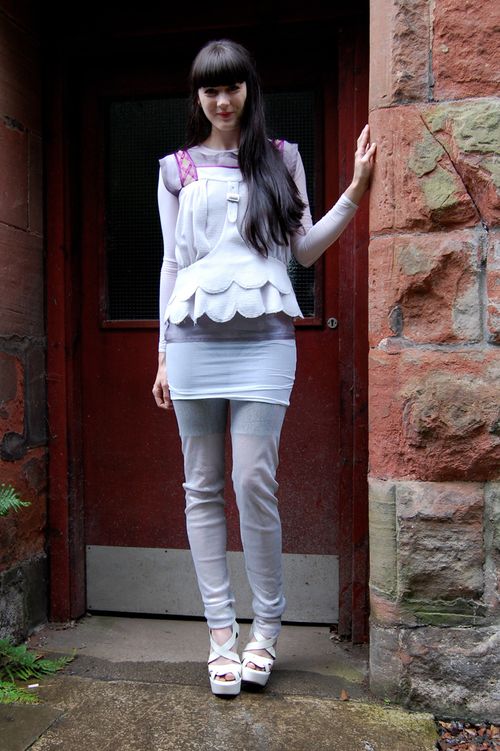 I was thrilled when they arrived as they are perfect for the hot summer weather we had....right up until the day they came, when the weather turned to torrential rain! Still, worn with some shorts underneath these will work for hot days and with leggings for cooler weather. The lovely metallic sheen doesn't really show up in these photos very well at all. The fit is nice and loose so lots of room for movement, not that I do much of that right enough!
I wore them with American Apparel white mesh dress/Givenchy shoes/Topshop sheer lilac top/United Bamboo lilac top/Random black shorts.
And thank you to my Prince for taking the photo.
Queen Michelle