The other day my Prince described me as an urban ballerina when I was wearing my thifted petticoat and scarf, lace leggings, AA mesh dress, Mario Schwab shoes with my Maharishi camouflage jacket. I was rather loving the description of urban ballerina to explain an outfit that was quite literally chucked together.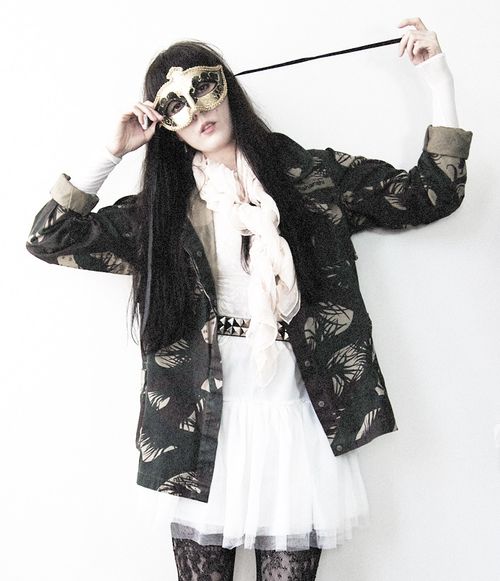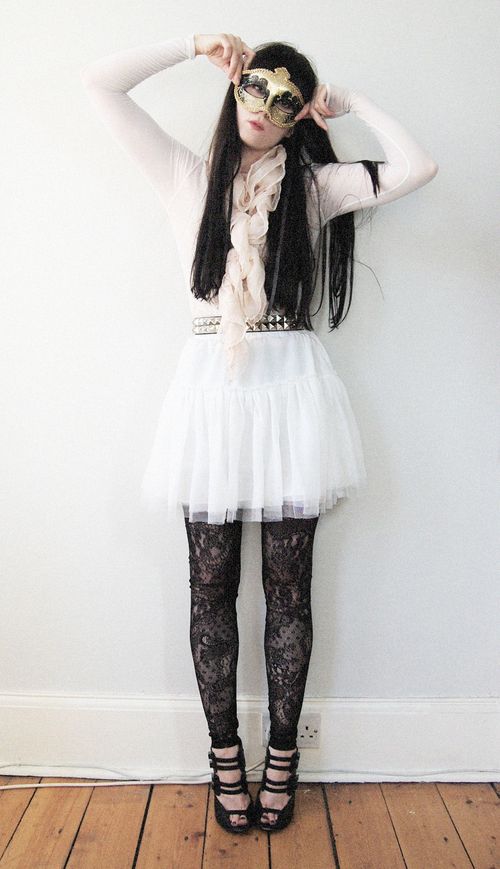 I want to explore urban ballerina some more. Last night I teamed my Les Chiffoniers PVC leggings, LaRare shoes, Norwegian Wood cage skirt, Artlab bustle and a thrifted lace top to see if I can achieve the look in other ways.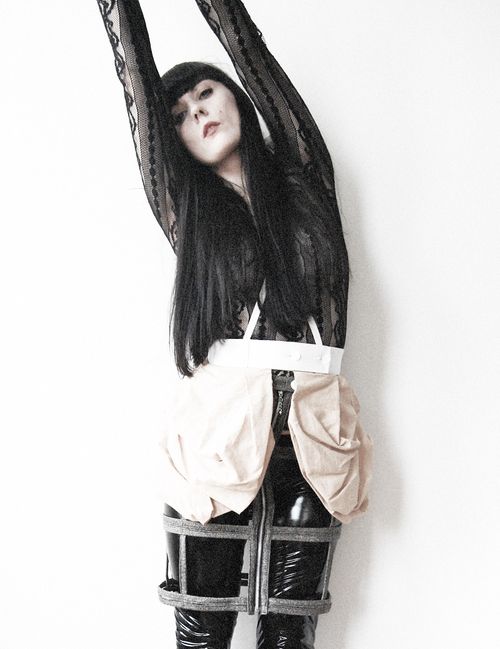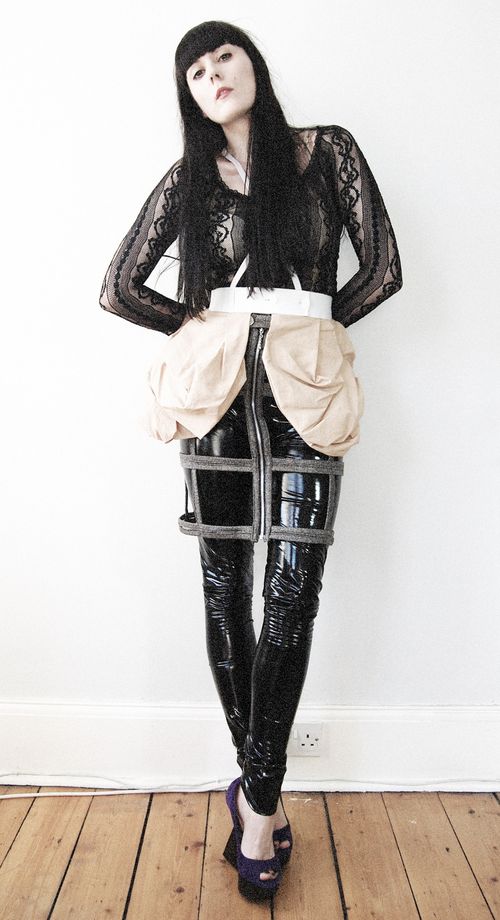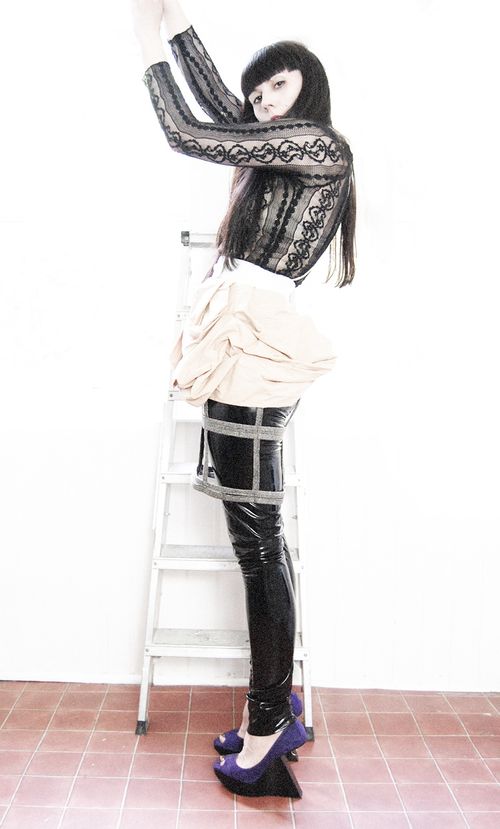 Generally though I don't have enough ballerina-esque skirts or dresses. Perhaps I should rectify that? With my love of de-prettifying perhaps the challenge of hardening up some serious tulle might be quite fun.
I have had these leggings for quite a while but was always too scared to put them on, preferring instead to imagine what I might look like in them, which is always infinitely better than the reality. Of course, choosing one of the hottest days we've had to finally crack them open wasn't the best idea as I was almost crying trying to get them both on and off. It wasn't pretty. Or ballerina-like.
Queen Michelle