I have taken up the mantle of testing dummy for James Lillis' incredible chain cage leggings. I was instructed to be rough with them and perhaps indulge in ninja type activities to test the endurance of these babies. Well, I felt I was indeed up to the challenge...anything leg related and you know I'm there, right?
So I wore them to work last Thursday and I have to say they held up to daily sartorial abuse very well indeed, including finding myself locked out of the house in the pissing rain with two dogs in tow and had to await the arrival of my Prince to come and let me in. Oh how we laughed that morning when he rather prophetically said "watch you don't rust". Little did I know the the rain would come battering down that afternoon, and I'd be exposed to the elements for several hours. Happily, I didn't rust.
They now come in silver, which for me would have been better as I could have matched them to all manner of other hardware, but a severe lack of gold metal in my closet meant I stuck to teaming them with simple jersey. But in reality with such 'statement' leggings I doubt there is much need to add any more substantial decoration.
- Teamed with my Complex Geometries dress (I'm still finding new ways to wear it!):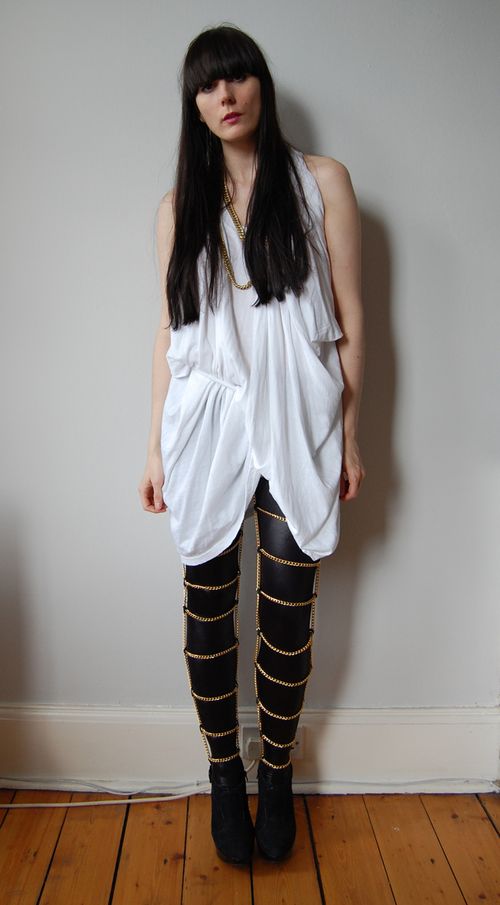 - Random white and orange vests; DIY peplum; Kenneth Jay Lane necklace: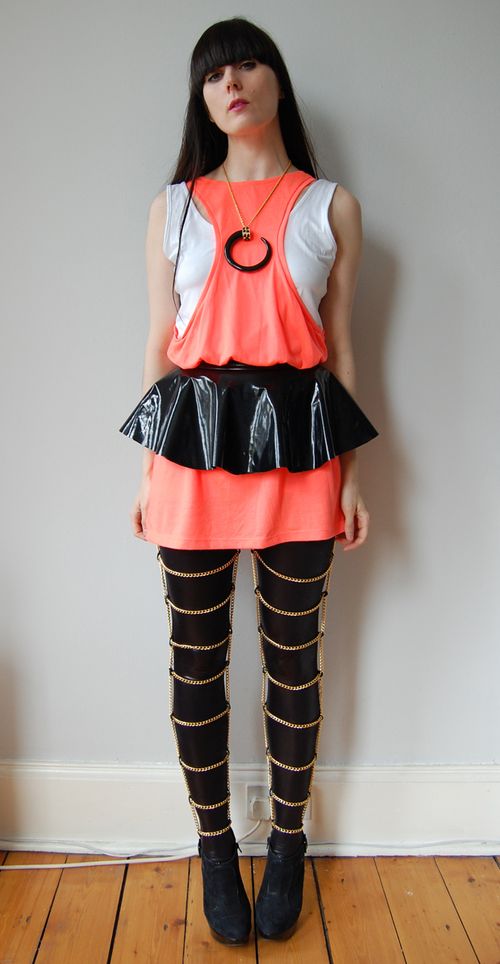 - Faux fur gilet; white tank: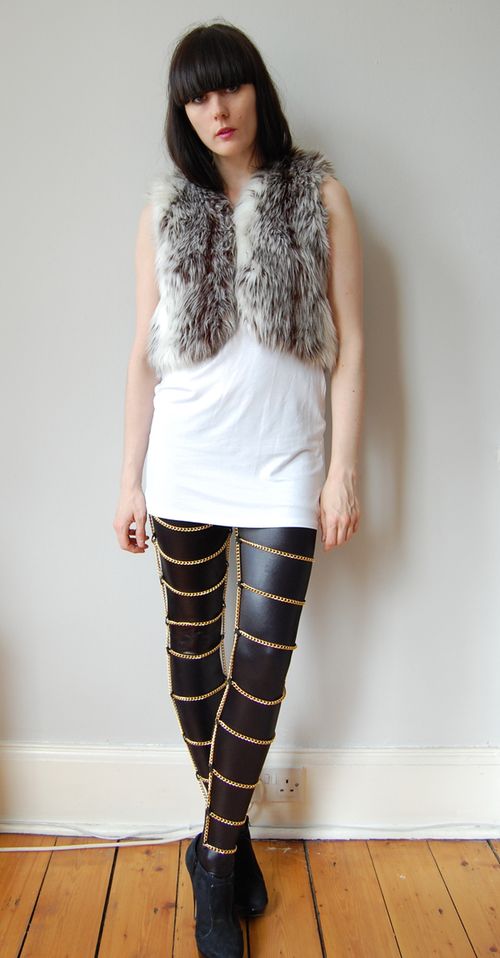 I can understand why these took so long to create as they seem very intricate indeed. I'm thinking I just might need these in silver...
Queen Michelle