Label Elohim, designed by Sabrina Goh, is really making rethink my aversion to white jeans.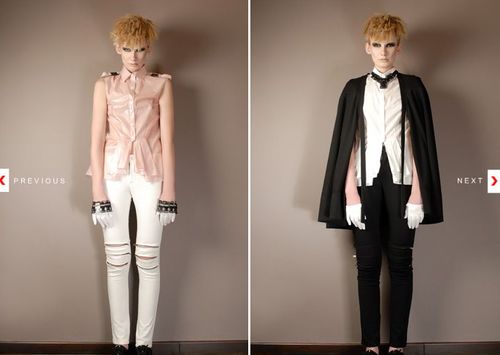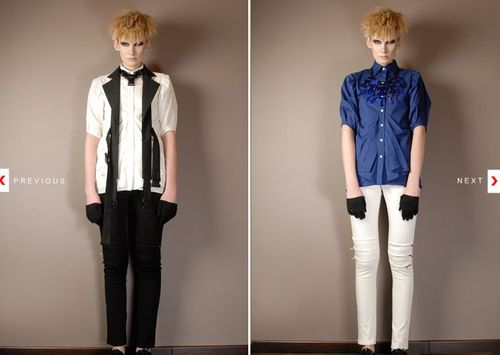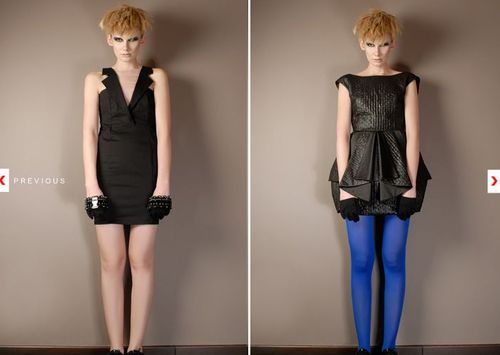 Sabrina graduated from Lassallsia College of Arts in Singapore before working for Sino London for 2 years. She began her own label in 2007.
I love how she manages to take very masculine silhouettes and tailoring, such as the tuxedo and braces, and softens it with flashes of playful bright blue, soft salmon pink, bejewelled neckpieces and deliciously, delicate fabrics in the form of feminine blouses. The beautifully quilted dresses with origami-like folds is simultaniously delicate and bold. The jeans are taken up a notch with the additions of the zips at the knees - I think the black pair would be very happy in my wardrobe. Very happy indeed.
Queen Michelle