Two of my birthday pressies from Queen Marie came in the form of this wonderful chartreuse coloured shift dress and an amazing brown leather belt. The dress has beautiful embellishment around the neckline and bib.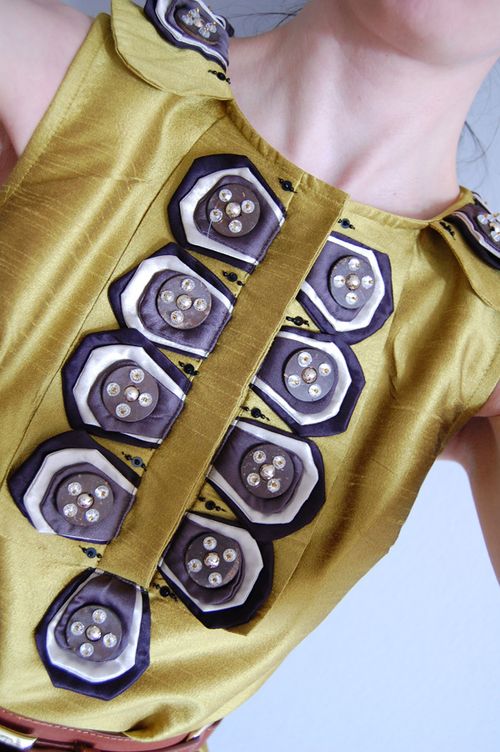 It works beautifully over leggings for a more demure look. Yes I can do demure thank you very much!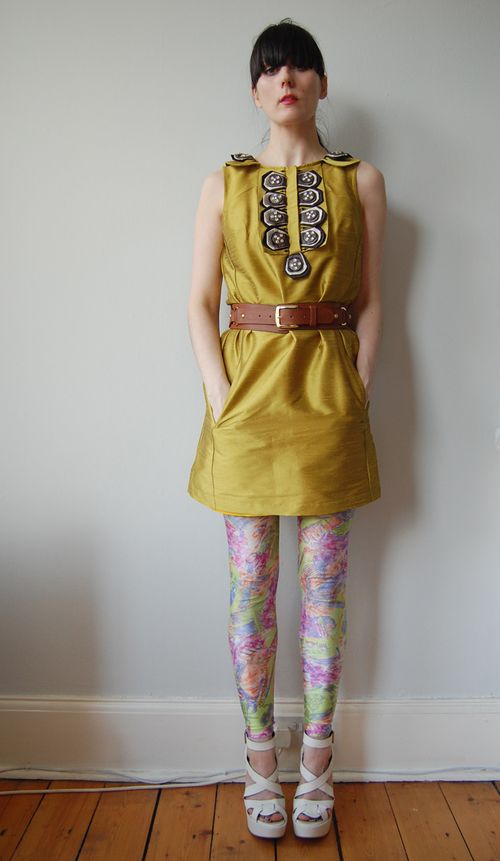 But equally the dress lends itself to be layered over my sheer paisley dress since I do like to delve into hippy every once in a while, and this gives it a bit of a 70's slant.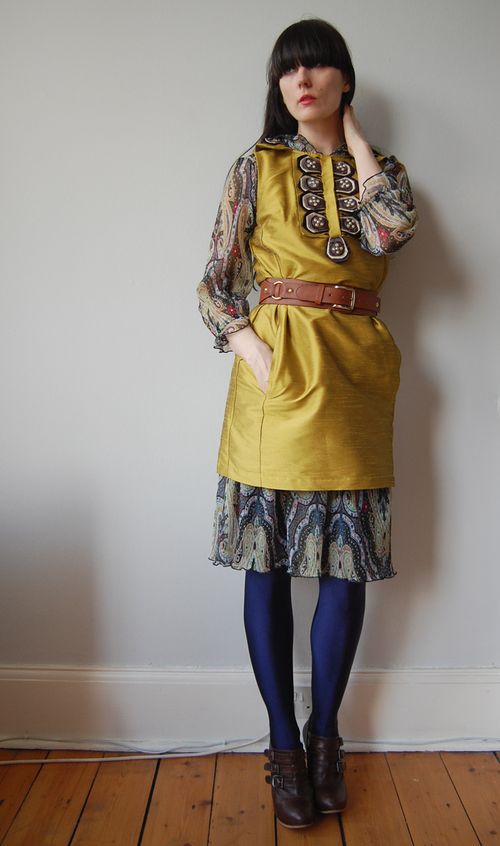 I can see it working beautifully with bright pink or bright turquoise tights.
My Prince built me an uber PC for my birthday, which is what I'm using to type this post. So thank you both for my lovely pressies!
Queen Michelle