Selina Parr is a British born designer who studied at Arnhem Acedemy of Visual Art and Design.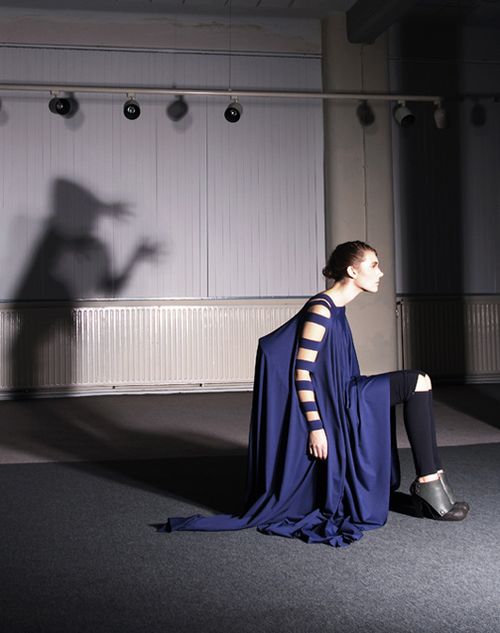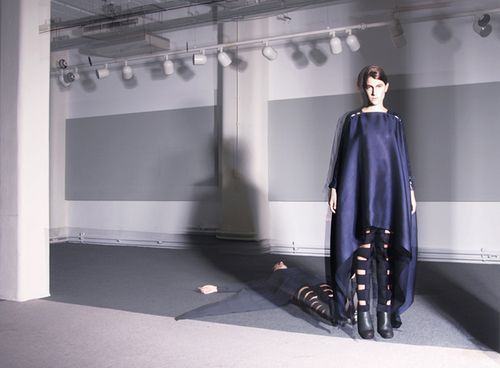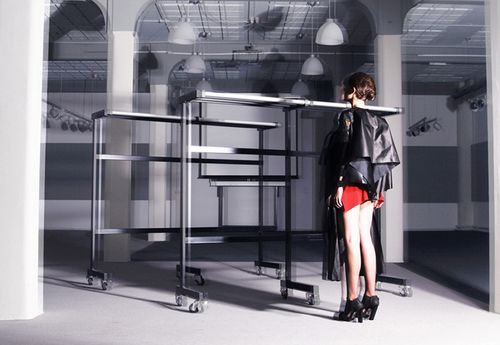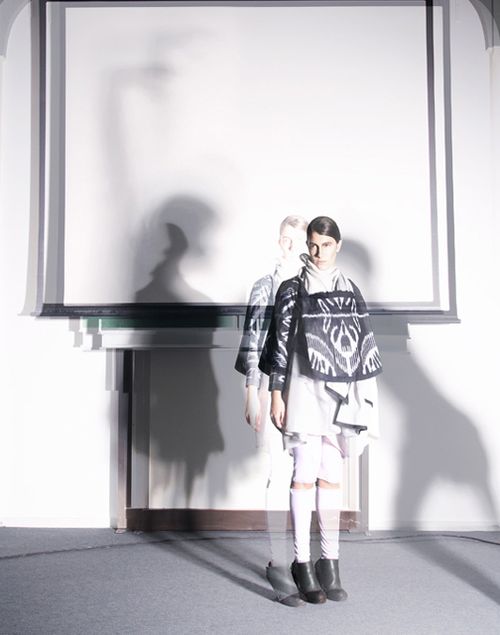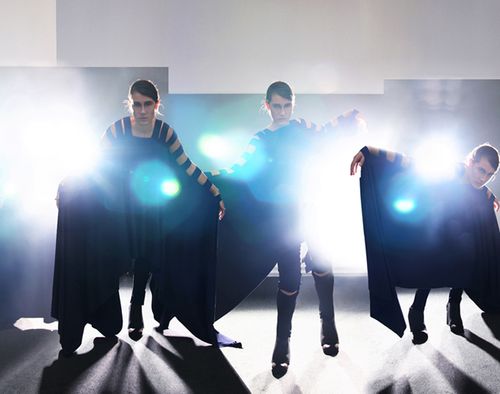 As well as doing alot of styling work, she interned for Bruno Pieters and Susan Cianciolo, both of which seem to have had a huge impact on her the way she works. Her current role is assisting stylist for Damir Doma, another fantastic designer whom I've talked about before.
Her own work is in an interesting exploration of simple shapes combined with unique cutting and structural techniques and lots of strapping on arms and legs, lending the clothes a 3 dimensional form.
The confidence she shows in her belief that her shapes are enough to allow the collection to speak is evident by the fact she uses pattern and brighter colour sparingly and with great consideration, rather than throwing in for the sake of 'livening' up the collection as many designers feel the need to do. Conversely many choose to use primarily black, a safe option, which Selina hasn't done either and that speaks volumes in my opinion.
Of course, it's the strapped trousers which I'm lusting after and I already have tons of styling ideas colliding in my head.
Queen Michelle