Lucky for me, I have had my eyes opened by the lovely Victoria from Kabiri* about the work of Daydream Nation which includes this quirky 'Love is Blind Necklace' £170...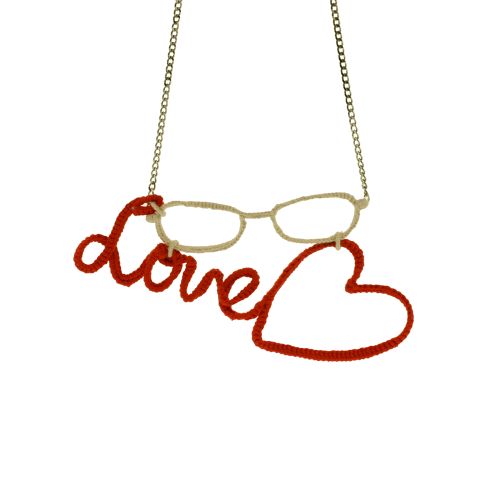 Daydream Nation
( love love loving that name)  is the creation of brother-sister design-duo Jing and Kay Wong. This necklace makes me smile and for some reason makes me think of ladies in Gary Larson cartoons, which is no bad thing!
Queen Marie
*Kabiri = a site so filled with lovely temptation, that you had better hide the plastic before you visit.