Oh I do like me some Chelsea Rebelle.
I have posted about them several times as each collection makes me smile more than the last. Sadly I don't actually own any Chelsea Rebelle - I have tried twice, with a hat and a pair of sailor trousers, but neither fitted me sadly. Arse too big for the trousers, head too small for the hat.
So I shall just need to be content with looking from afar. Sarah's latest collection is inspired by the art, life and stories of Hans Christian Anderson. Entitled 'Through Darkness And Light' the collection is a melting pot of bows (of course!), tulle, velvet, frills and frippery.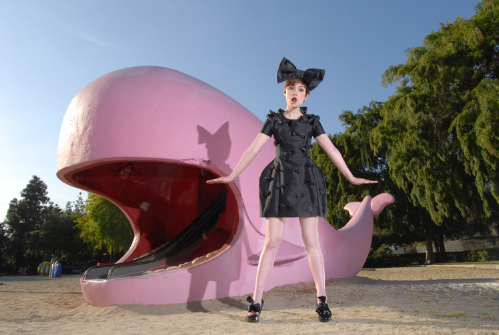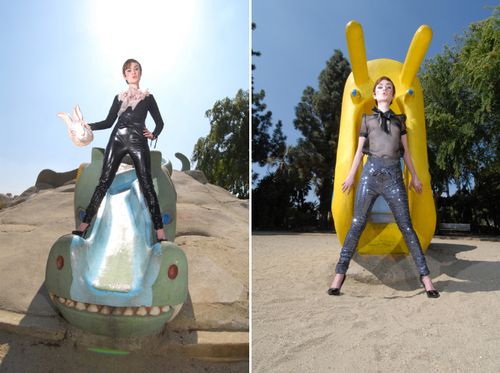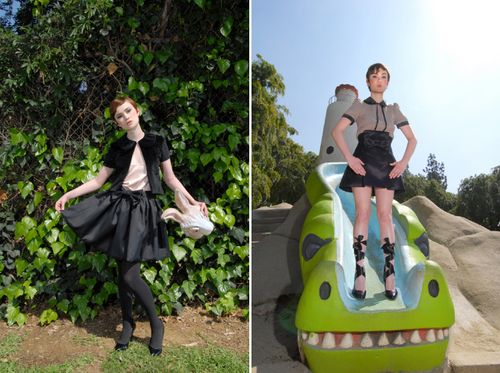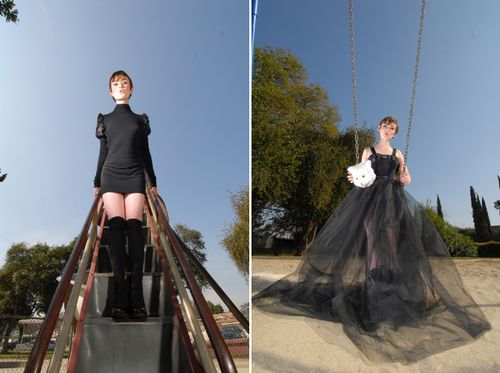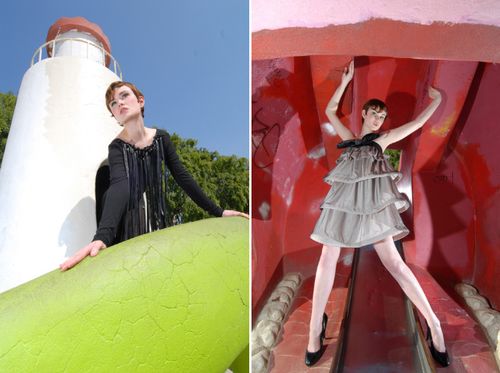 Sparkly and PVC trousers sit alongside sheer pussybow blouses. The best piece for me is the grey tiered dress. The layers of smoke coloured tiers seem quite rigid; crinoline-like.
The reason Chelsea Rebelle always works for me, and it's the reason I am so fond of the label, is that Sarah knows girls sometimes like to look sweet but not saccharine, so she incorporates elements which make sure nothing becomes too woman-in-childrens-clothing (says me who's just ordered a kids Le Tour De Force headband!) - it could be leather details, secretary blouses in racy sheer fabric, PVC trousers - little details which makes each collection definitely for women, even ones my age!
Queen Michelle