The omni-talented Angie from Norwegian Wood sent me one of her most marvelous cage skirts. I got mine made in brown tweed. I liked the idea of the contemporary shape of the cage combined with the old lady fabric. I never realised just how useful this skirt actually is until I wore it.
The day after I received it I amped up the old lady look and wore it to work with my vintage mustard sweater, some teal tights, Givenchy wedges, librarian glasses and a black bow at my neck.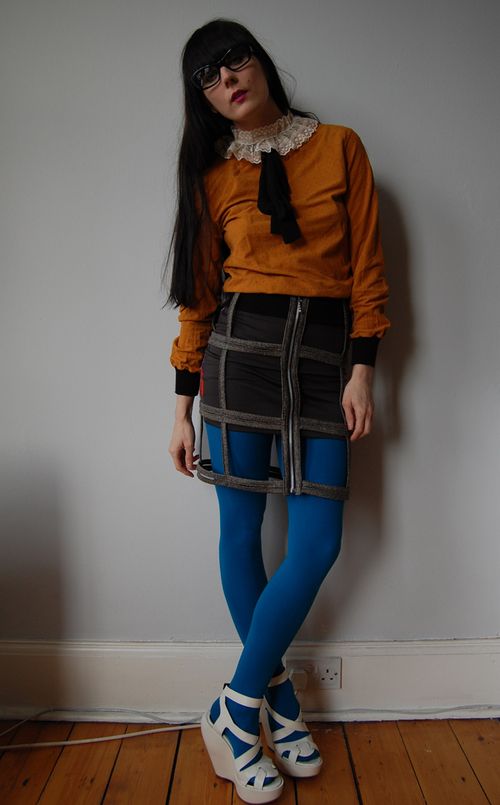 But when I began to play around with it I truly saw it's potential. No wonder Ms Bubble is so attached to hers!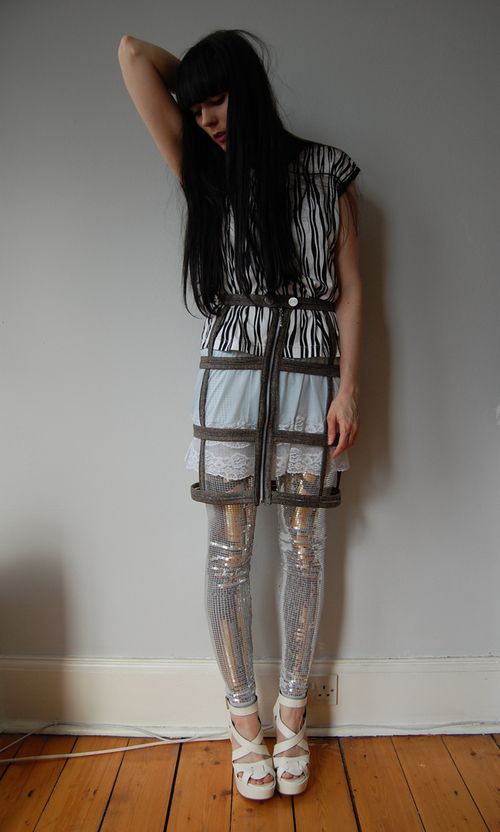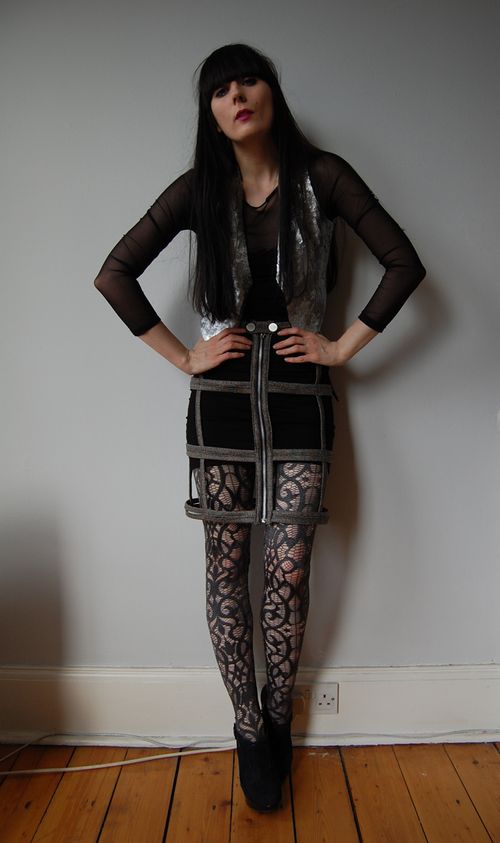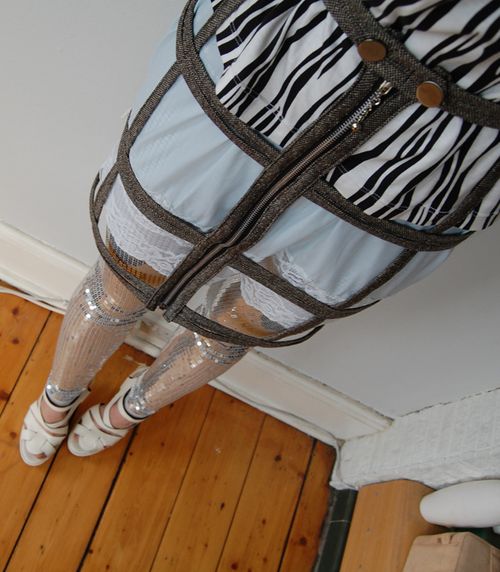 Mine also has extra horizontal straps which makes it even better for me. Brown tweed has never looked to modern!
Queen Michelle