I took a trip around a few charity shops on Saturday but there wasn't really anything happening, however I was Called into this shop that is, generally speaking, so awful I always cringe whenever I even walk on the same side of the street as it.
But I have been in before (no matter how hideous the shop, it's always worth at least one look in) and I had previously spied this amazing quilted dress/jacket/waistcoat thing but at £90, and me having been broke, I couldn't buy it. But today the shop Called me in and praise be! It'd been reduced to £45! We'll, £45 on an already hefty credit card bill ain't gonna make much of a difference, so the wondrous garment made it's way home to me.
Quilted, corseted, bubble hemmed, futuristic, nylon - it couldn't be any more perfect.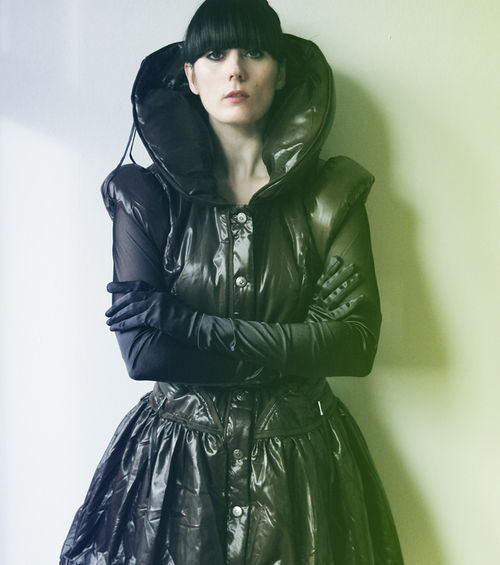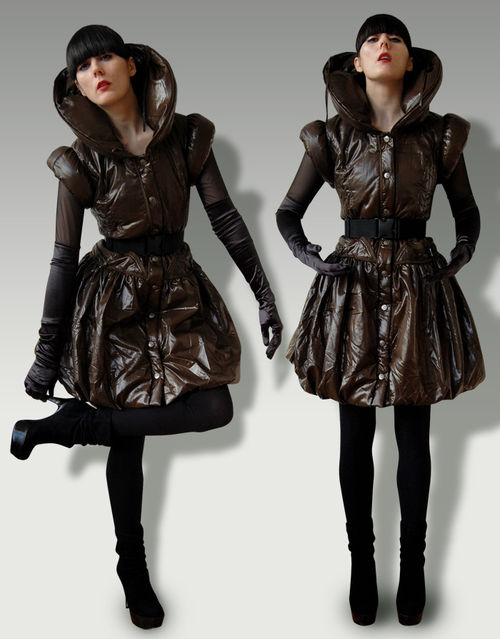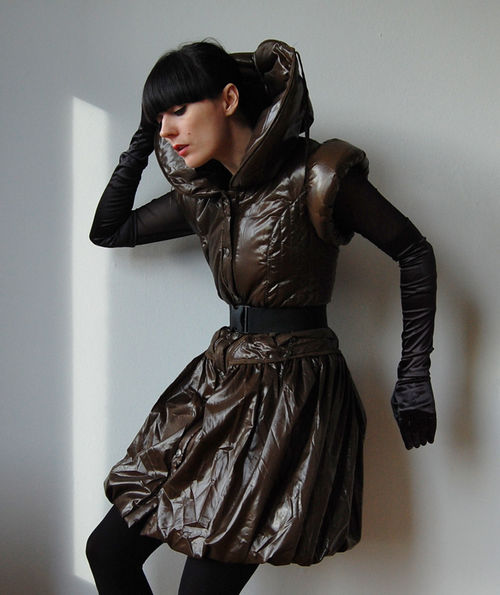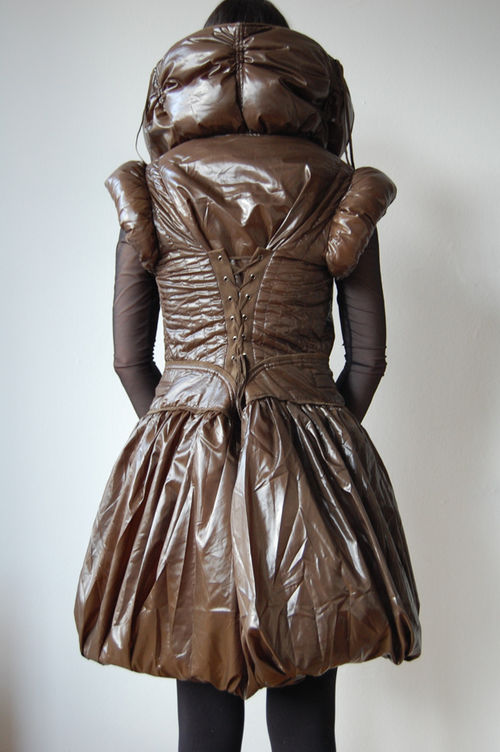 It is a size or two too large which is why the corset is pulled as tight as it'll go, and it still needs a belt to cinch it in at the waist but the beauty of it is that it can be worn like this, as a dress, or over a slim fitting leather jacket, for example, and used as an interesting outer layer.
My Prince reckons it looks like some Alice would have worn if she had ended up in the Thunderdome instead of Wonderland! Another fabulous subversion of the Alice in Wonderland theme!
Queen Michelle