On Saturday the weather was completely hideous. It was torrential rain and blowing a gale. Not conducive to shopping that's for sure. Yet at about 3pm I decided I must conduct a local charity shop crawl.
I felt The Calling.
The Calling is something Queen Marie is quite tuned into now, and I feel I have finally come of age now that I too have felt The Calling. It was a proud day for both of us.
So I layered up, complete with wellies, and set upon my journey. A couple shops down and nothing doing then I hit the PDSA. I saw, peeking out from behind some jogging bottoms, a zip. A big zip. I removed all the tat and discovered a pair of tuxedo style trousers with large exposed zips up the side of each leg. Lovely! I then looked at the label to discover they were Sportmax! I then looked at the price label and was even more excited to see they were...£1.49! I couldn't believe my luck.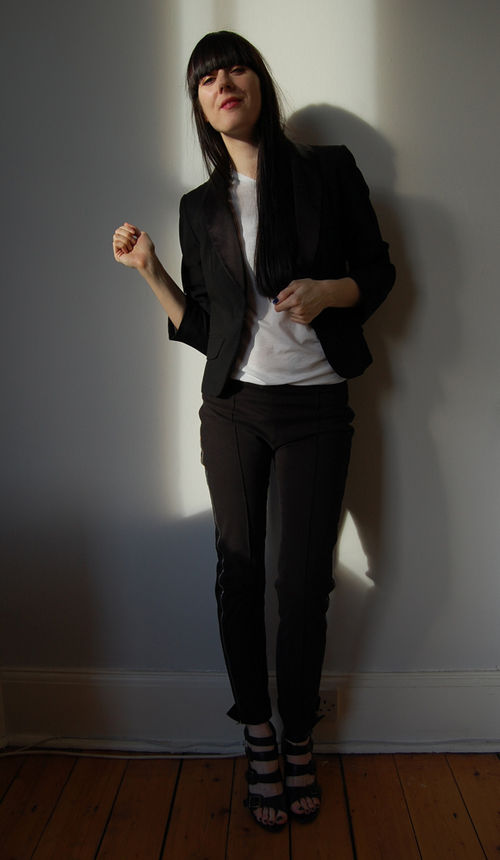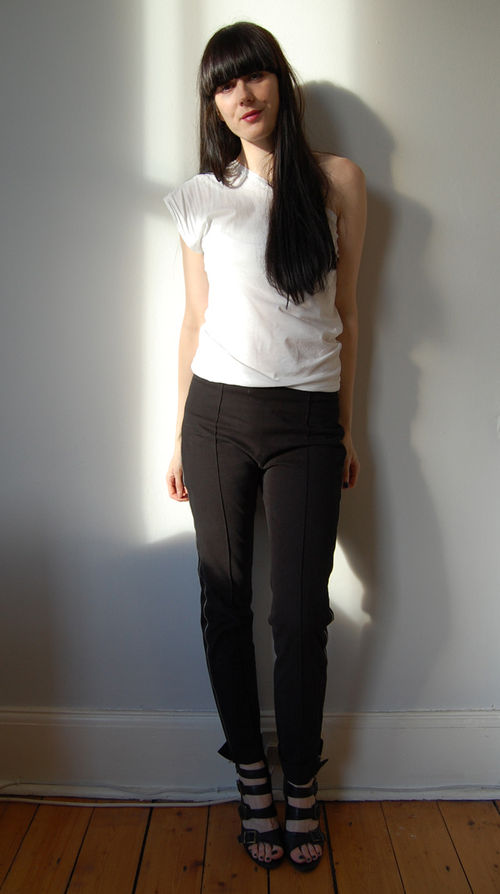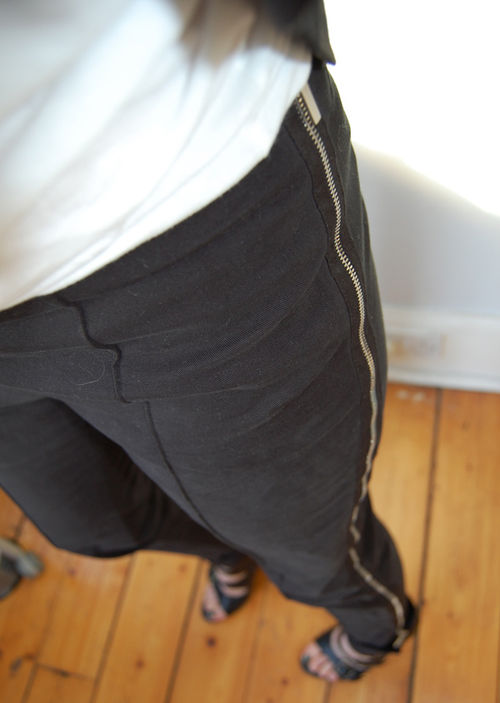 Elated I carried on my journey. The next was Cancer Research. I prowled through the rails of rubbish, of which there was lots, and saw a little floral linen blazer. "Oh, just what I'm, after!", I thought to myself. It was only £7 and brand new by the look of it. A check of the label and I discovered it was Day Birger et Mikkelsen! I had to physically stop myself from grinning like a complete idiot.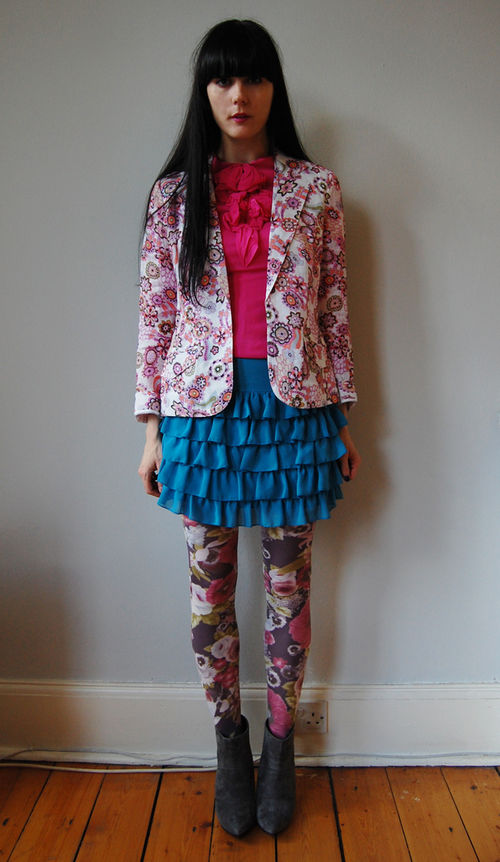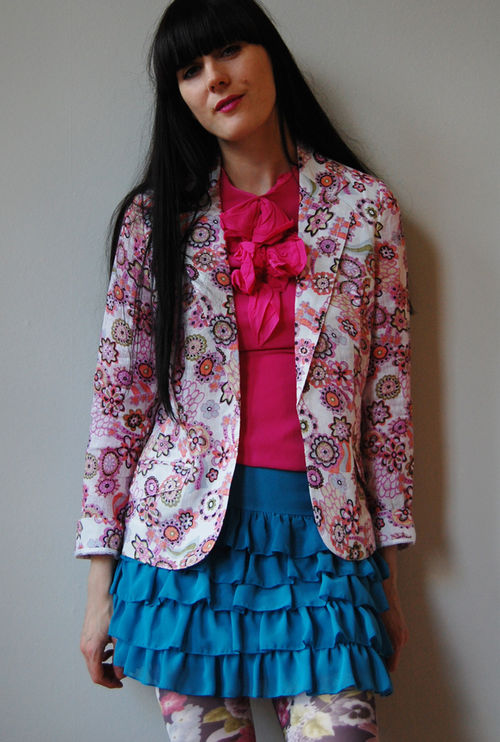 Finding such incredible bargains in charity shops leaves you with a shopping glow like no other. I really haven't stopped smiling since!
Queen Michelle