I finished the second of the headband's I was making for Queen Marie. Different from the first one, this is more autumnal than winter. I imagined having a picnic outside in one of those crisp sunny autumn days and a little Robin comes near to watch what's happening.
I found a gingham headband and decorated it foliage, flowers, lace and of course a pretty little Robin.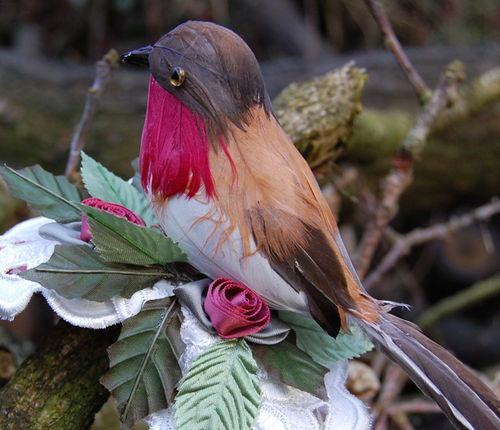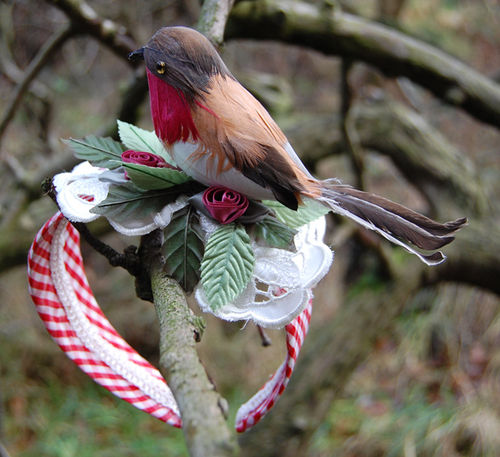 I'm loving the way the little forrest at the back of my house looks right now. The old, twisted trees make great shapes.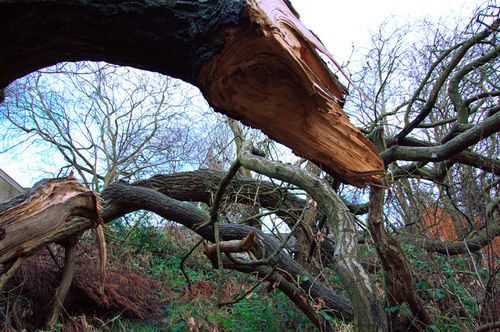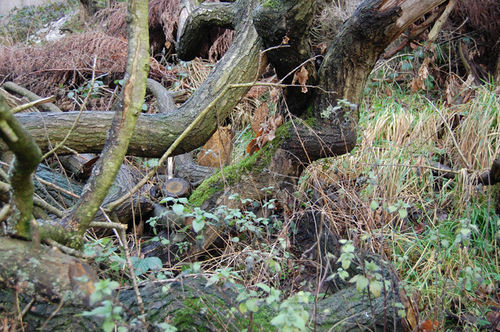 Queen Michelle