How does a dress, which looks like it belongs in an early 80's Flake advert, go from that to being suitable for a Queen? With some clever draping and sly stitching is how!
This is the second of the two lace dresses I received from the Urban Collection. I knew this one would need more work but I saw it's potential right away.
How it began life -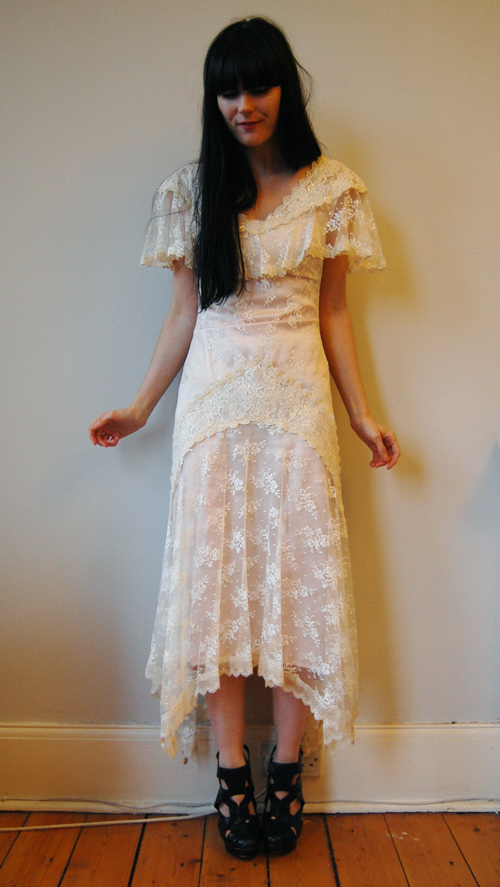 Very pretty but slightly on the wrong side of twee to wear as it was. After some serious draping, folding, re-hemming of the lining and general re-alignment of the whole bottom half, I ended up with a pleasingly asymmetric hem with one side being nice and puffy and gathered, whilst the other side remains reasonably untouched. I think it looks like lace seaweed or foliage.
With that idea in mind I played some major dress up and layered it up with lots of black lace.
How it ended up -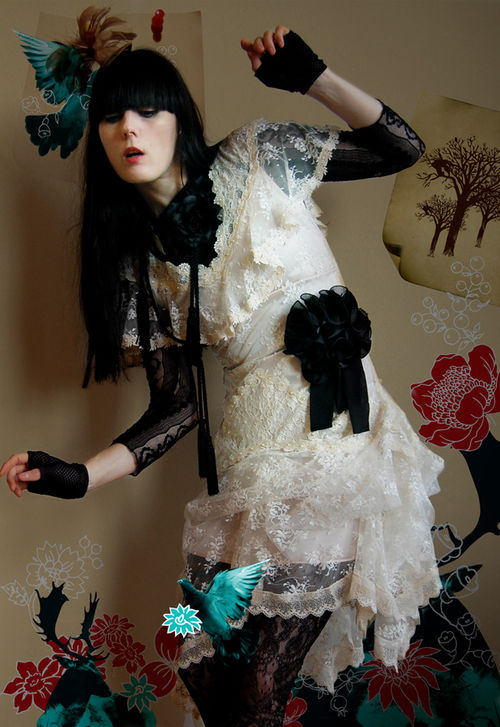 Topshop lace leggings; charity shop lace top; vintage feather headpiece; Gloved up gloves; DIY necklace; belt made with hair clasp and thin scarf
Completely over-the-top and only suitable for a party, but fun to try none the less.
The dress is of course perfectly wearable for everyday too when teamed with less dramatic items.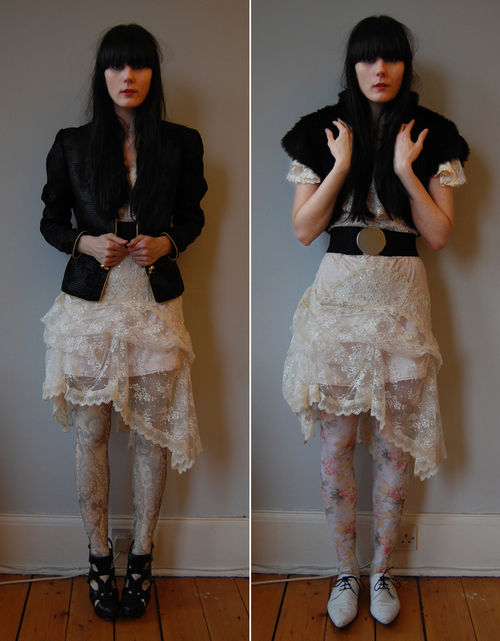 Topshop shoes; Tabio white tights with Bebaroque stocking on top; vintage quilted black jacket; vintage black elastic belt / Celeste Stein floral tights; Office winkle pickers; Topshop belt; vintage bolero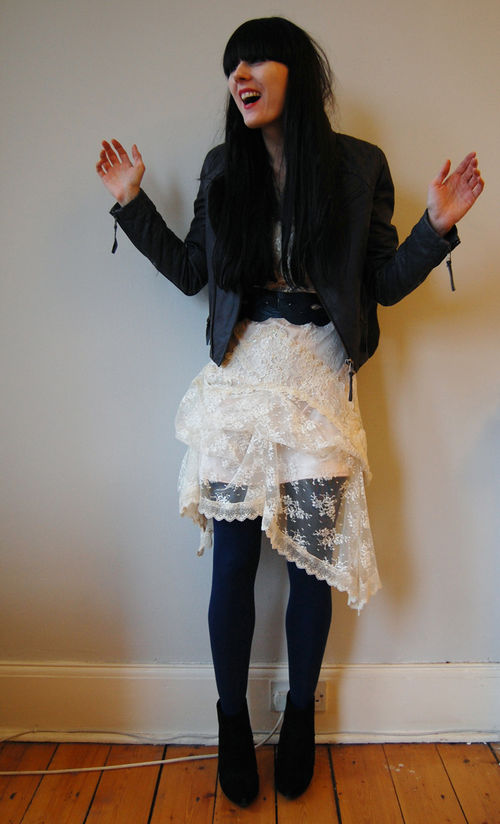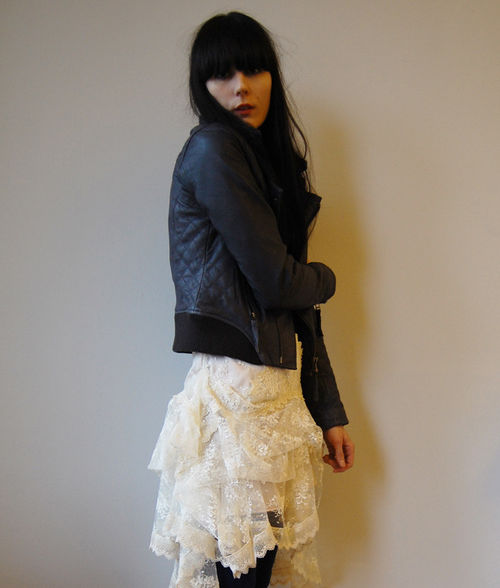 Tabio navy tights; Aldo boots; Topshop grey quilted biker jacket; belt - gift from Queen Marie.

Tabio tights; Vivienne Westwood boots; vintage belt

This is why I was looking for some nice cream lace leggings, as I really want to team it with lots more lace, just not as contrast-y as it is with the black. Grey lace would be perfect.
Also notice, Queen Michelle in Flat Shoe Shocker. I know !
Queen Michelle