Ever since I spotted the boy with a bauble necklace (that turned out to be a coin purse apparently) I have been been scouting for good decorations for necklace potential. Queen Marie then did her own versions with christmas decorations from B&Q and today, whilst out paying some bills, I stopped by a shop a window and saw this most amazing reindeer christmas decoration that I thought Queen Marie would love.
So I simply added a ribbon and we have a glorious frosted reindeer with glittering antlers to hang around her neck.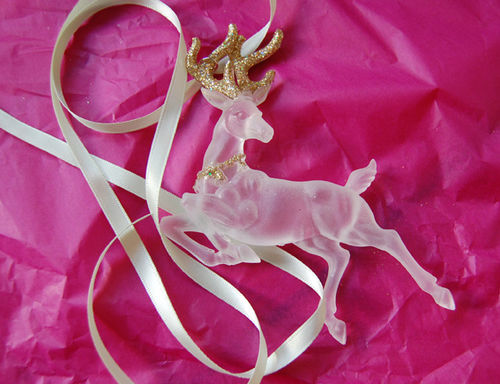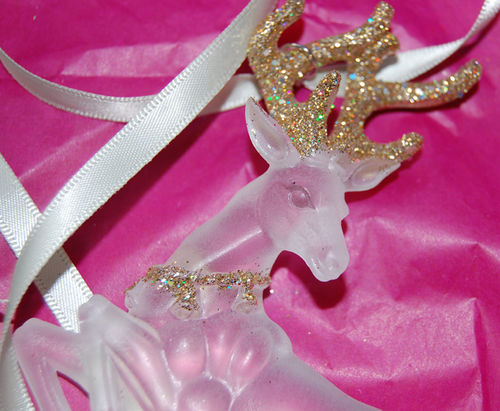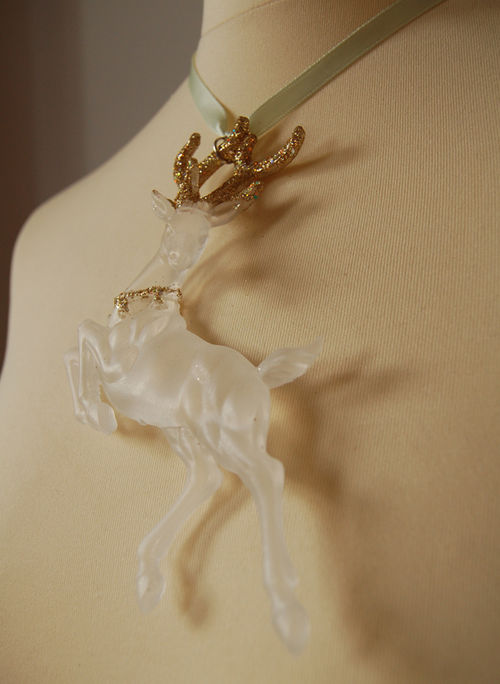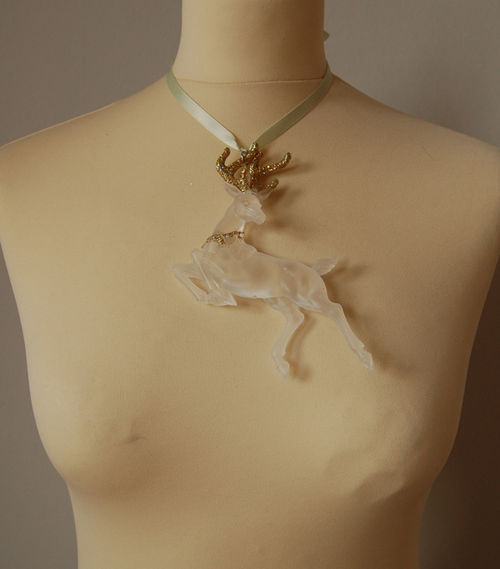 And of course she can switch it up by changing the ribbon to any colour she wants.
Queen Michelle