Going into the building where the Council Tax people are is a daunting experience to say the least. I shan't bore you with the details suffice to say it was embarrassing and probably a complete waste of my time. Of course I made the effort and chose my All Saints drop crotch trousers for their vaguely architectural cut, lace cardigan from a charity shop worn back to front, Aldo shoes, DIY feather cuff, feather necklace from Principles and vintage scarf worn as belt.
As with most posts we do, click on the images for larger, often sharper pop ups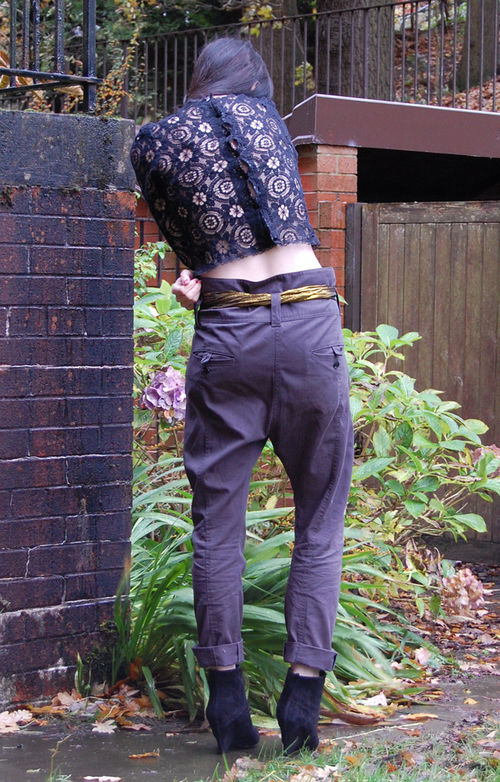 Then added my Vivienne Westwood jacket and vintage quilted bag.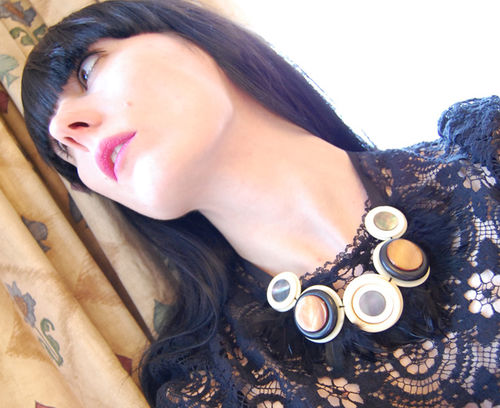 And smelling of one of my favourite scents; Grand Amour by Annick Goutal
Will this all get me my much needed rebate? Who knows, but at least I got a wee jaunt into town!
Queen Michelle