For a long time I have lusted after Brian Lichtenbergs paneled leggings. Unfortunately he doesn't sell them on his online shop so I was never able to get my paws on them.
When I saw his latest collection of paneled loveliness though, my lust for the leggings has been partially replaced for one of his paneled body suits. Oh yes please!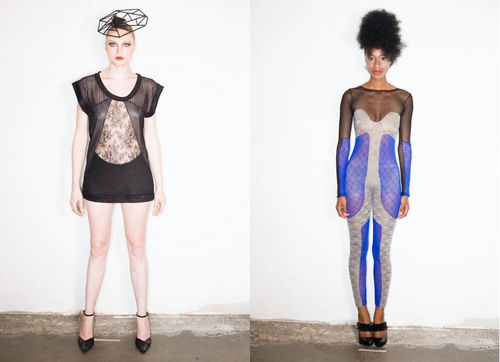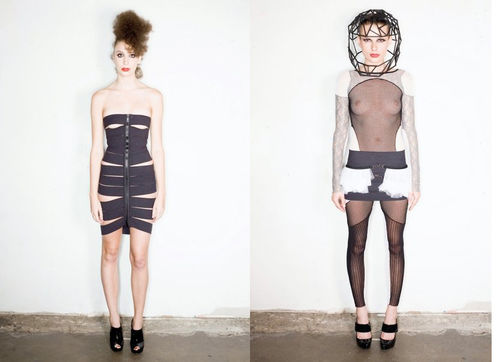 The tops are delicious too with pretty lace inserts and sheer fabrics all cut into soft curves. But most of all, how much do I adore, absolutely adore, the bandage dress? Can you say "DIY project"? Sorry Brian mate, but since that dress ain't ever coming my way I must take matter into my own hands. Watch this space.
Queen Michelle