Oh how I used to adore Halloween when I was little. Unsurprisingly I always wanted to dress as a witch. It never occurred to me to be a princess or a fairy, I was all about the pointy hat (the best bit), black rags and broom sticks. It could have come from an obsession I had when I was really little with Meg & Mog books. At primary school when it was time to read at the library I would head straight to those books every single time. A couple of weeks ago when I was in town I spotted a Meg & Mog book in Waterstones and almost bought it. So I think being a witch is quite natural for me.
Unfortunately I never got the chance to go to a fancy dress party as an adult, although Lady Maxine and I did once go to the pub dressed up one Halloween. We went as Heaven and Hell. I was actually Heaven. Alas I'd drank a bottle of white wine before hand then proceeded to guzzle several large vodkas in a very short space of time and was home within 2 hours feeling more like hell. That was the end of that. I haven't had the chance to get dressed up since.
Lady Coveted has written a great series of articles about getting ready for Halloween using clothes already in her wardrobe (she's looking particularly hot as a 60's housewife). A great idea, especially since she is currently in a similar jobless situation as me so getting dressed up is better when it's free. I reckon I could easily do a witch from what I have in my closet. I might even dress up at just sit at home! Tragic but fun at the same time.
If I were to dress as a witch this time I'd ditch the black bin liner and wear something much more refined (the Queen Mum hadn't created anything for me that year so I ended up wearing a bin liner as a dress. She simpIy cut 2 armholes and popped my head through the top and Voila! before your very eyes I was transformed into...kid in a bin liner! ).
However, if i did it now I'd ditch the bag. I reckon I'd be a most chic witch if I could procure this Reem dress from Koh Samui.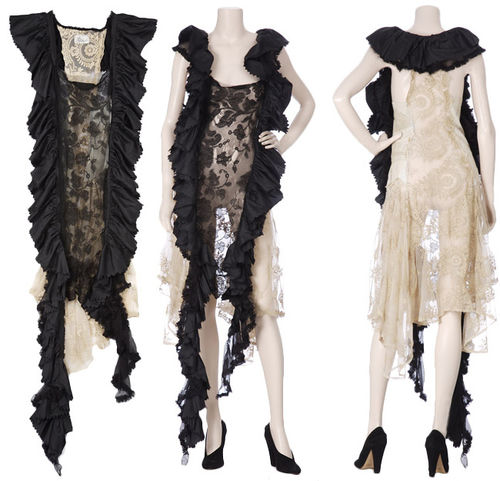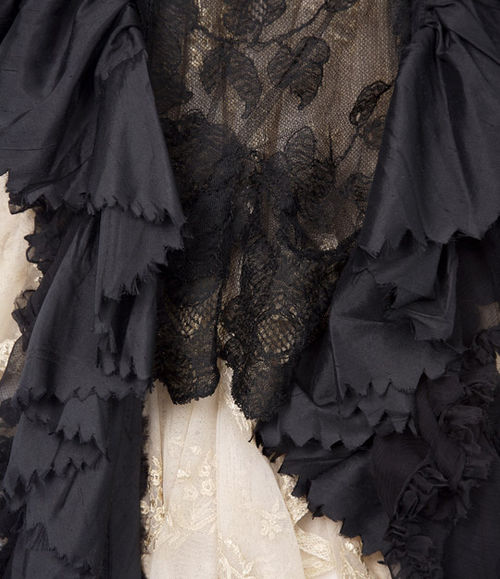 Going onto that site just kills me. They have a 20% Halloween sale on til Saturday which makes looking even more painful. On the plus side I reckon I could DIY something similar to this dress with straggly ruffles and different types of lace panels all hanging quite loosely. It'd be like lace patchwork.
In the meantime though I might have a riffle through my own closet and see what I could wear if I were to be so sad as to sit in the house drinking tea dressed up...
Queen Michelle