and they gave to it a name - "Marie's Christmas Present and then they set out upon their journey to foist it upon a poor unsuspecting Queen...
Oh it's more tears to a glass eye, I couldn't make this stuff up...
PIcture it- I'm standing in the Queen Mothers hallway when my brother bursts through the door and shoves something into my arms with the heartwarming words - " sorry sis, it's a bit deformed, it won't seem to stand up, merry christmas, any tea maw?"
I look down and the awful truth slowly dawns, they have bought me a magazine rack that can't stand up.
A FRIGGIN MAGAZINE RACK!!!!!!!!!!!!!!!!!!!!!
Now, I quite like it in a kind of rusty snow white kind of a way, but it just belongs in that category of present, that yes, is useful, but you don't ever want anyone to buy you. It's right up there with a 'wacky' cover for your passport.
But I think the biggest insult of all was they way he just shoved it at me, unwrapped, with a desultory bit of ribbon tied to it. Take it from one who knows, that is not festive ribbon, it is RIBBON ROADKILL.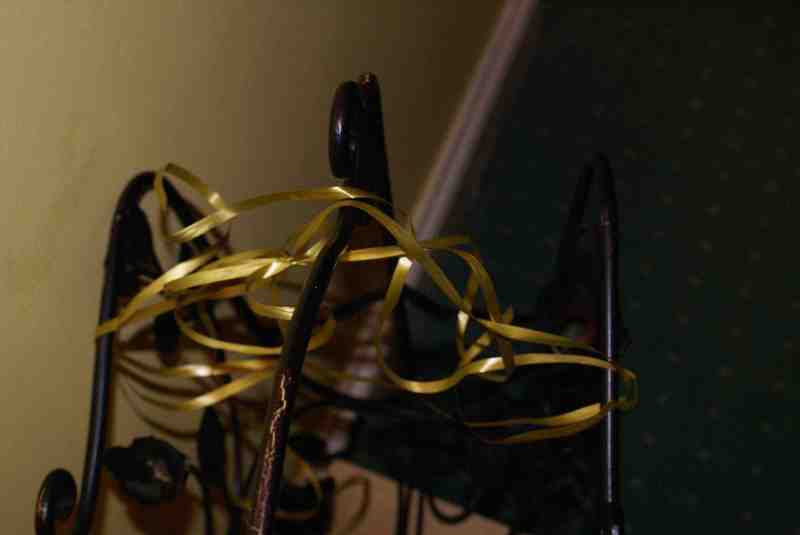 Oh I am weary from the horror.
Queen Marie x