Yeah..couldn't come up any clever headline for this piece. Anyway, this duo are featured here for two reasons:
One half is born and bred Glaswegian (Kerry Nixon - yeah for Scotland!)
They make perfectly elegant and modern clothes
My interest was first piqued when I saw some items in a stunningly atmospheric Zoozoom spread and after some research discovered that one half was a Scottish lass (the other half being Australian). Looking around their site though and there are beautiful clothes in abundance.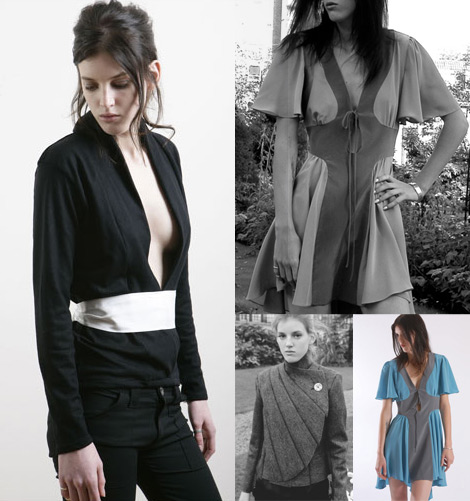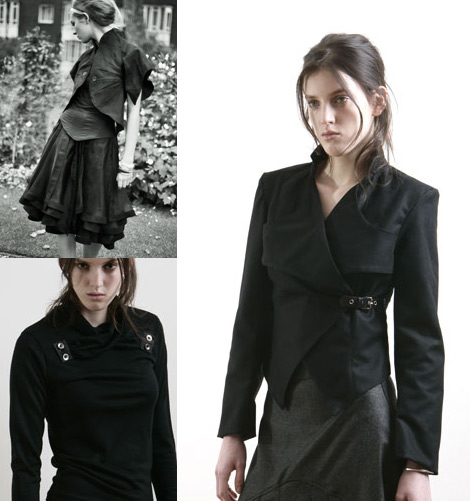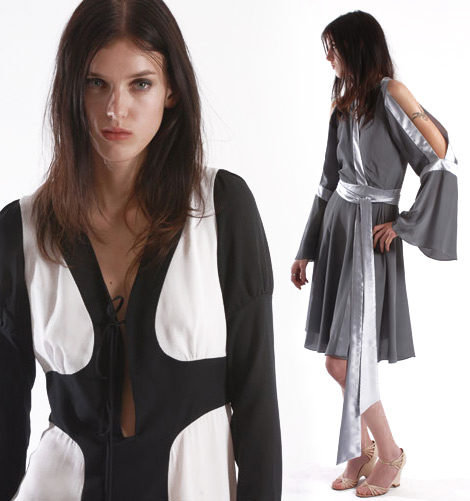 Their talent seems to lie in their inherent ability to morph and change silhouettes from floaty, feminine gowns to structured pleating and folding to masculine tailoring, and all of it beautifully executed.
I find this label especially appealing because, in my opinion, they have that rare talent of presenting perfectly tailored jackets which don't look like you're a business woman wearing a suit, a talent matched by the likes of Ann D and Veronique Branquinho, this could of course be because they also have an equally cool menswear line. Even the floaty dresses are exceptionally modern and can quite easily be worn over a t-shirt or even a sweater and jeans and wouldn't look at all out of place.
A duo worth keeping your eye on I reckon.
Queen Michelle