And if he was a pair of jeans he'd be these jeans: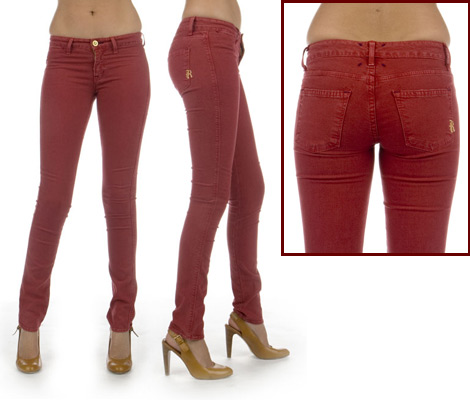 The colour of these jeans by Rich and Skinny is Ramone Red. How apt - I love jeans, I love the Ramones!
I've been lusting after red jeans for ages now, and after I posted a while ago about the imminent launch of the brand it seemed only right I try them out - for the purposes of research you understand. I only hope they don't produce the rather awful muffin top as displayed on the model!
I shall give a full and comprehensive report on the jeans once they arrive.
Queen Michelle