What in the name of all that is holy is up with this fringed madness courtesy of Prada? Since when was Pocahontas a style icon (unless your 7)?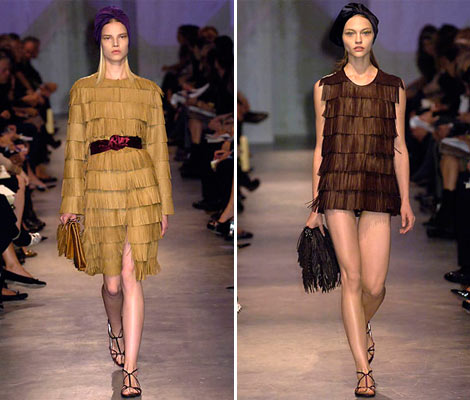 This is just so wrong on so many levels. Fringed leather?? Look at it people! No good can come of this. The bags are particularly appalling.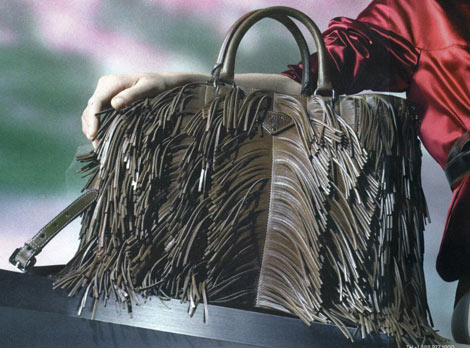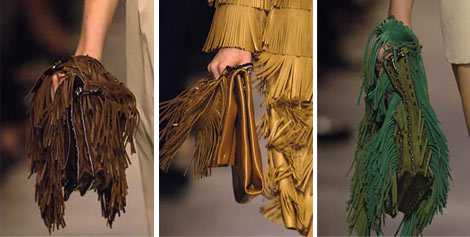 I urge you not to be drawn into this pseudo 70's fashion scenario. It wasn't pretty then and it isn't pretty now. JUST SAY NO TO FRINGES!!!
Queen Michelle