When winter comes I love nothing more than wearing a nice, big cozy hat. Having the mother of all bad hair days? No bother, just make it go away with some well chosen head candy.
Hats can really perk up an outfit and need not be something you just wheel out at a wedding. My hats are life savers for me because I suffer from oily hair, which means a trip to the local shop could end up taking an hour because I never leave the house with greasy hair so a hair wash would be in order, but with my trusty array of hats this isn't a worry, I just pop one on and I look chic jumping out for a loaf of bread! (if I were famous I'd never be papped with dishevelled hair - take note Olsen twins).
All my hats are functional - they hide bad hair and they stop hair from going frizzy/flat in the rain. My most recent acquisition is a big furry Russian style hat from John Rocha at Debenhams. It looks amazing when worn with long hair and pretty frocks.
John Rocha Hats at Debenhams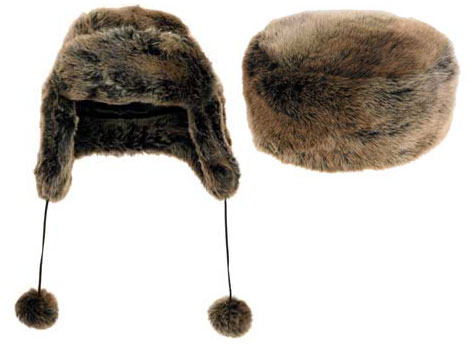 Of course hats, like belts, don't have to cost the earth and can instantly update your wardrobe. Big loose beanies and little French berets are big news so channel Ally McGraw in Love Story and team your chunky knit beanie with wide legged trousers for a 70's New York vibe.
Berets from Accessorize

Knitted beret by Missoni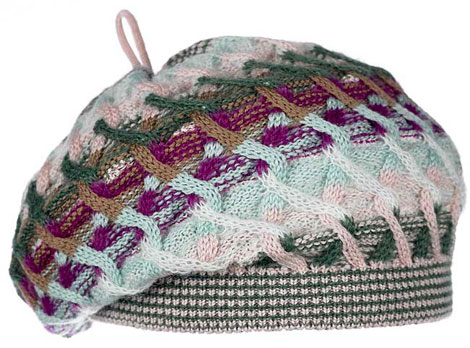 I still love this cap by Burberry. It looks so neat and will look amazing with all the gorgeous military coats that are hot this season. Rock a whole London-in-the-60's vibe by teaming it with skinny black trousers, a double breasted pea coat and mens brogues. Dig out your old Beatles albums for this look!
Burberry's baker boy cap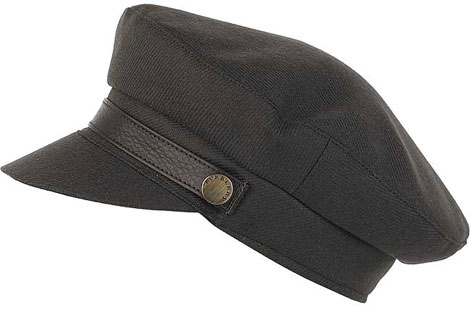 Kangol have always been famed for their hats. In the 80's you had to own at least one Kangol hat to be considered even the remotest bit cool. These trilby style hats may be a bit Justin Timberlake, but I notice a lot of girls are stilling looking great in them, but please, please don't wear them a velour tracksuit because I'll know, and then I'll need to come round to your house and have words.
Tribly style from Kangol

Balenciaga saw the potential in obtuse headwear when he sent his models down the runway in an exaggerated horse riders helmet, which of course would make the average person look a tad ridiculous, but addition of the hat did compliment the sculptural lines and volume of the clothing.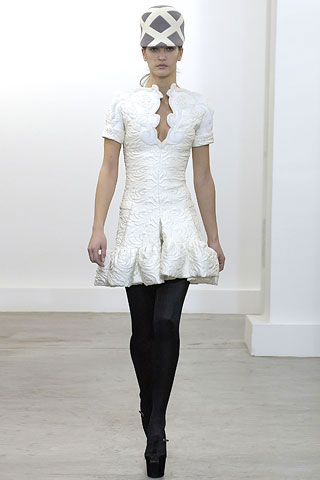 The little plaid cap from Accessorize looks quite similar in style to a the Balenciaga hats but much more wearable and it's on trend with the tartan.
The little woollen beanie, also from Accessorize, is so super cute in a 30's flapper style, so dig out your drop waisted dress, teal tights and dancing shoes!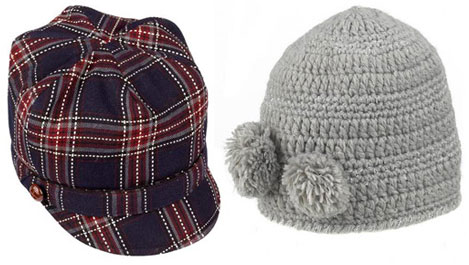 Queen Michelle