It seems I'm now swimming in a sea of Chloe shoes! To re-iterate this saga for those who are unaware of the Chloe story:
First pair of Chloe A/W06 triple buckle Silverado platforms from NAP were faulty and had to go back. No more Chloe shoes in the UK to be found ANYWHERE.

Finally find pair of Chloe platform courts at Matches just as a pair of the wooden lace up version of Silverado wedges re-appear back on NAP in a size 5. Swoop in and buy those. Haven't worn them.

Today on NAP the Chloe triple buckle Silverado wedges appear!!! I like these much better than the lace-up style so I have bought them. I went from having none to having 3 pairs!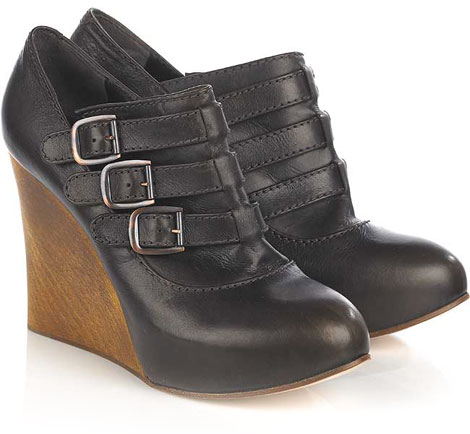 That shopping fairy has been taking amphetimine!
Queen Michelle